Germany Defends Pan-Europe Vaccine Strategy Amid Slow Rollout
(Bloomberg) -- Chancellor Angela Merkel's government defended its decision to rely on the European Union to secure coronavirus vaccines, saying the approach is key for the region to recover and play a larger role in global affairs.
With the U.S. recovering from the trauma of Donald Trump's presidency and China expanding its influence, Europe needs to be in position to act and a common vaccine strategy is part of ensuring solidarity, Health Minister Jens Spahn said on Wednesday.
"Going the European way is in Germany's national interest and that of our citizens," he said in a speech to lawmakers. "It's a question of economic common sense that we don't vaccinate single countries but all of Europe. Only that will allow our economic recovery."
With hundreds dying every day, Merkel's government has been under pressure to justify the relatively slow start of Covid-19 inoculations, which began at the end of December alongside its EU partners.
Roughly 750,000 people in Germany -- about 0.9% of the population -- have received a shot, according to the health ministry. That compares with 3% in the U.S. and 4.3% in the U.K. -- which both started vaccinating a few weeks earlier -- and more than 1% in Italy and Spain, according to Bloomberg data.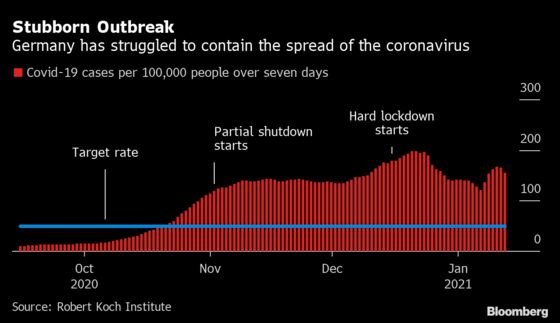 Critics of Germany's strategy, including from within Chancellor Angela Merkel's ruling coalition, have asked why the government didn't secure more doses sooner. They have also questioned the decision to hand responsibility for negotiating with pharma companies to the European Commission, saying it slowed things down.
While Spahn acknowledged that the rollout could have gone smoother, he said that if the EU didn't step up to support smaller countries, China or Russia could have.
"Going it alone would have had concrete negative consequences for our country," said the 40-year-old, who sounded out a run for chancellor behind the scenes before publicly backing off. "The German economy needs open borders and free trade of goods."
He said the pace of vaccines will be "noticeably better" in the second quarter and reiterated that a new BioNTech SE production facility in Marburg should be up and running by the end of February. Germany aims to ensure that everyone who wants a shot should be able to get it by the summer.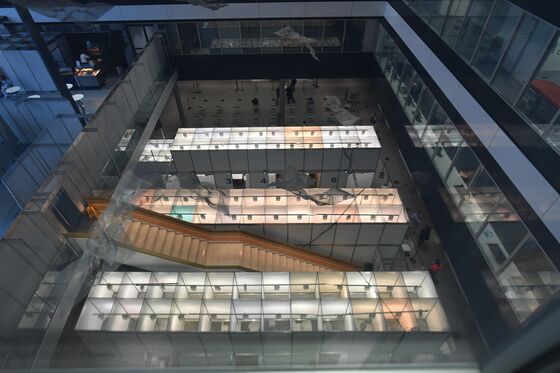 In the meantime, hundreds are dying each day, lifting the total number of fatalities since the start of the pandemic to nearly 43,000. Infections have roughly doubled since the end of November and are poised to exceed 2 million.
Merkel warned this week that Germany may need to prolong its lockdown -- including the closing of schools and non-essential stores -- until Easter due to risks posed by a fast-spreading virus variant from the U.K. Another mutation that was first identified in South Africa has also been found in Germany, the Robert Koch Institute said late on Tuesday.
Germany agreed earlier Wednesday on stricter rules for travelers arriving from high-risk countries, including those where potentially more dangerous virus strains have been detected.
The measures, which take effect on Thursday, will require travelers from designated risk areas to prove they are free of the virus within 48 hours of arrival, and those from particularly hard-hit places must provide a negative test before beginning their journey.
"Foreign trips to risk areas are not compatible with the pandemic situation," Spahn said in an emailed statement after cabinet signed off on the rules. "Virus mutations are an additional threat to our health."