Carney Sees 'Powerful' Global Virus Response as G-7 Nears
Bank of England Governor Mark Carney said policy makers are crafting a "powerful and timely" defense of the world economy against the spreading coronavirus as those from the Group of Seven nations prepared to hold an emergency conference call.
Under pressure from investors to match recent pledges of economic support with action, G-7 finance ministers and central bankers including Carney and Federal Reserve Chairman Jerome Powell, will discuss their virus response around 7 a.m. Washington time.
A statement is expected afterward although it is unlikely to pledge specific actions by governments or central banks, according to people familiar with the planning who spoke on condition of anonymity. The officials will instead acknowledge the economic risk posed by the virus and stress their readiness to act to combat it.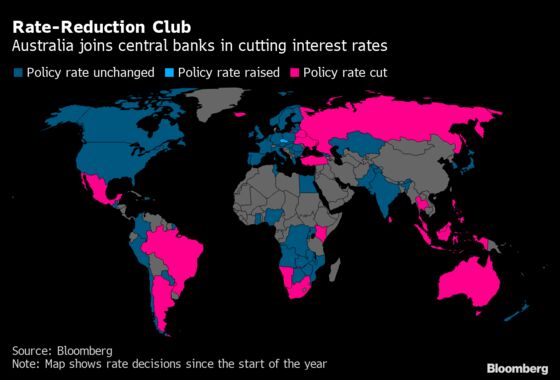 The call will come hours after Australia and Malaysia cut interest rates and Carney reiterated his institution will act to safeguard the U.K. economy if needed. European Central Bank President Christine Lagarde belatedly followed counterparts on Monday to say the euro-area is also "ready to take appropriate and targeted measures."
"Across jurisdictions there will be some differences in exact form of those measures and the exact timing, but the response will share a common goal which will be to achieve this bridging to support the economy through a potentially challenging period," Carney told U.K. lawmakers. "We're confident that collectively these measures both within jurisdiction and across jurisdictions will be both powerful and timely."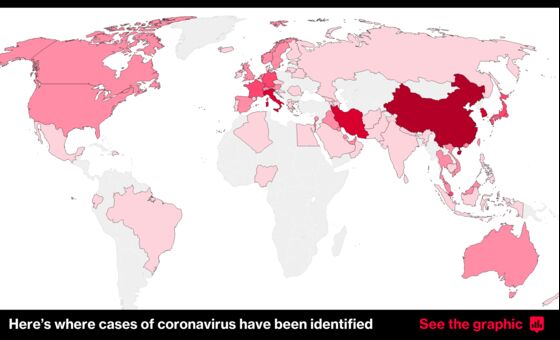 European stocks surged and U.S. equity futures jumped on Tuesday as expectations rose that policy makers will act. Investors may still be disappointed if they're hoping the G-7 will deliver coordinated rate cuts and fiscal packages akin to those seen during the financial crisis of 2008-09.
"It is important for the G-7 statement to contain explicit commitment to some form of action," said Khoon Goh, Singapore-based head of Asia research at Australia & New Zealand Banking Group Ltd. "Markets have already recovered in anticipation of some kind of policy move, and the risk is that a bland statement that lacks coordinated effort will disappoint markets and lead to a renewed selloff."
The Bank for International Settlements is also arranging a conversation in a week or so of 15-16 important central banks to discuss actions in response to virus, a person familiar with the matter said.
President Donald Trump maintained his pressure on the Fed to lead the response in the U.S., pointing to Australia's rate cut as a model. The Fed "should ease and cut the rate big," Trump said on Twitter. "Jerome Powell led Federal Reserve has called it wrong from day one. Sad!"
Seemingly sanguine about the economic fallout from the virus just a week ago, the G-7 members have been jolted from their complacency by sliding stocks and warnings that the world economy is barreling toward its worst year since 2009, perhaps even a recession.
What Bloomberg's Economists Say

"The coronavirus is going global, and central banks will be able to provide at most partial inoculation against the economic consequences"

If all countries face a disruptive outbreak and match China's experience, global growth will grind to a halt for 2020 as a whole and there will be $2.7 trillion of lost output even if the world recovers by the fourth quarter.

-- Maeva Cousin, Jamie Rush and Tom Orlik

Click here for the full report
Money markets predict a high chance of a 10 basis point cut at the ECB this month, 25 basis points at the Bank of England, and 50 basis points at the Fed. All are due to meet in coming weeks, though they could move before their scheduled decisions if they see the need.
Australia got the ball rolling on Tuesday by lowering its benchmark rate a quarter percentage point to a record low of 0.5%, citing the "significant effect" of the virus on an economy highly dependent on China for demand and trade. Governor Philip Lowe said he is prepared to ease further. Malaysia reduced its overnight policy rate for a second time this year, paring it by 25 basis points to 2.5%, the lowest since July 2010.
The reaction in markets to Australia's shift showed the danger of central banks under-delivering as the dollar and bond yields climbed.
For some, a rate reduction might be too tough a decision. Lagarde's relatively late statement and her reference to "targeted" measures may reflect a reluctance at the ECB to cut further, after more than half a decade of negative rates and 2.6 trillion euros ($2.9 trillion) of bond purchases. It might instead opt for an alternative measure such as easier terms on its long-term loans to banks.
Read more...
CHINA INSIGHT: Early Gauges Crater, Signs of Rebound in Rubble
Governments are facing demands to shore up demand too and target spending on corners of economies that need it, such as healthcare or cash-strapped businesses. Indonesia's government said on Tuesday it is working on a second aid package, while Trump tweeted that Democrat lawmakers should propose a one year cut to the payroll tax.
"On monetary policy, everyone knows margins for maneuver are reduced, which means fiscal policy where possible should take up the baton," French Finance Minister Bruno Le Maire said on Tuesday. "At the level of the G-7 and the euro-zone we will have coordinated, strong and fast responses to this crisis."