France Plans Diplomatic Offensive to Help Secure Global Tax Deal
French Finance Minister Bruno Le Maire will hold talks with officials from Ireland, Poland, Russia, India and China as he seeks to overcome any potential opposition to an agreement on international taxation in time for a Group of 20 meeting in July.
The gathering in Venice has gained more importance after the Group of Seven advanced economies overcame years of division this month to commit to an outline on changes to corporate tax rules and rates. But about 140 countries in total have to sign off on the details, and some have been uneasy over how changes could impact their economies and largest companies.
One of them is Irish Finance Minister Paschal Donohoe, with whom Le Maire will hold informal talks at meetings with European finance ministers in Luxembourg Thursday and Friday. The discussion will seek to tackle Ireland's reservations about setting a minimum global rate, which could undermine its effort to attract multinational companies.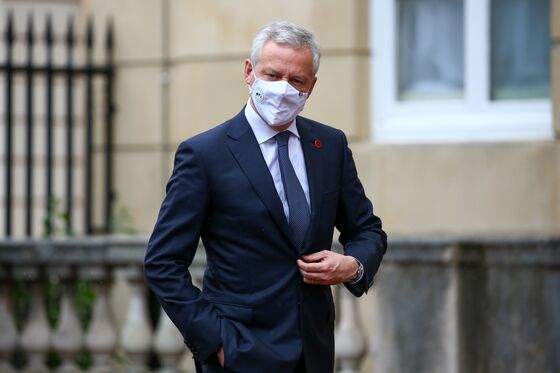 The French minister will then travel to Poland on Sunday and hold talks with Chinese, Indian and Russian officials next week.
"We got a breakthrough described as historic at the G-7 in London a few days ago. Now we need to make this concrete this breakthrough at the Venice G-20 mid-July, that is the most important thing," Le Maire said.
The G-7 deal satisfies a U.S. demand for a minimum corporate tax rate of "at least 15%" on foreign earnings and paves the way for levies on multinationals in countries where they make money, instead of just where they are headquartered. That would enable governments to get a share of the tax revenue from U.S. tech giants such as Amazon.com Inc. and Facebook Inc.
Le Maire said France backs a proposal of segmenting the operations of Amazon to separate out the most profitable businesses so that the tech giant is covered by new rules on sharing taxing rights between countries.
"It's a question of fairness. The big winners of the crisis are the digital giants and they are the ones that pay the least tax," Le Maire said. "All the digital giants, including Amazon must pay their fair share.'