Former Central Bank Chief Sees Brazil Rate Cut to Contain Real
(Bloomberg) -- Former central bank chief Carlos Langoni expects Brazil's monetary authority to further lower interest rates to prevent excessive strengthening of the currency once overhaul of the pension system passes through Congress.
"If pension reform is approved, the primary deficit falls by at least half," Langoni, director at the FGV's World Economy Center, said at an interview in his Rio de Janeiro office. "Then you can cut the Selic, and should cut it, to avoid an overshooting of the exchange rate. If not, it will move to an undesirable level."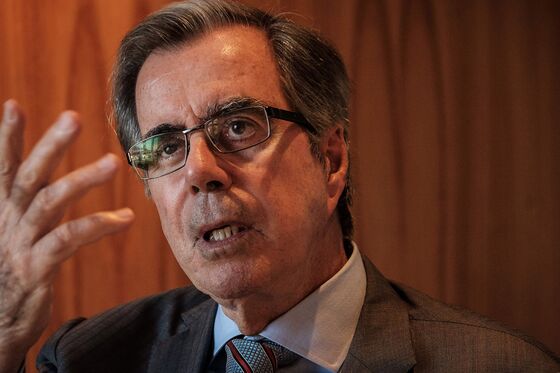 After reform, the Brazilian currency would strengthen toward 3 reais per U.S. dollar, from 3.75 currently, said Langoni, a University of Chicago-trained economist who headed the country's central bank between 1980 and 1983. Credit-default swaps -- a barometer of country risk perception -- would tighten by at least half while foreign-direct investment surges to an eight-year high of more than $100 billion this year, he forecast.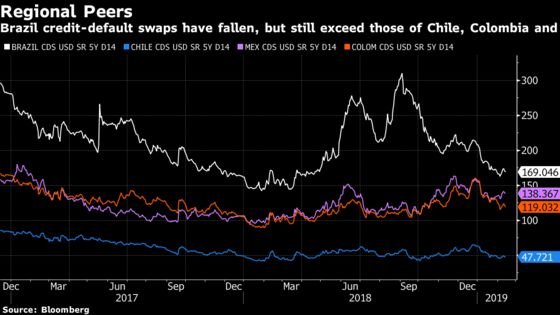 Of course, Langoni is a self-described optimist. Not only will the yet-to-be-presented pension bill be controversial, but lawmakers may water it down before giving their blessing. The most recent attempt at approving such a reform, spearheaded by former Finance Minister Henrique Meirelles, failed in Congress.
This time, however, the risk of congressional impasse is lower, says Langoni, who has recently held a number of informal meetings with Economy Minister Paulo Guedes. Resistance to the unpopular reform has declined, he argues, as mainstream media dissects details of rumored proposals and lawmakers are keenly aware of the problem's scope.
His base-case is for the government to make some concessions to ensure approval in the second half of 2019, and the central bank easing monetary policy before year-end. The Brazilian pension system's deficit reached 195.2 billion reais last year, consuming all of the primary budget surplus obtained by the central government, states and municipalities.
"You can't hide from the basic issue that the pension system is unsustainable," Langoni said, adding that by disarming such a "time bomb" Brazil would enter a "virtuous cycle" by lowering the cost of debt service.