Fed's Kaplan Expects Temporary Inflation Spikes During Recovery
(Bloomberg) -- Bouts of higher inflation won't be surprising and while they'll likely be transitory, it'll be something to watch closely, said Federal Reserve Bank of Dallas President Robert Kaplan.
"The temporary jump in inflation or rise won't surprise me -- the question for me will be how persistent is it," Kaplan said Tuesday in an interview on Bloomberg Television with Mike McKee. "For me the jury is out on that right now."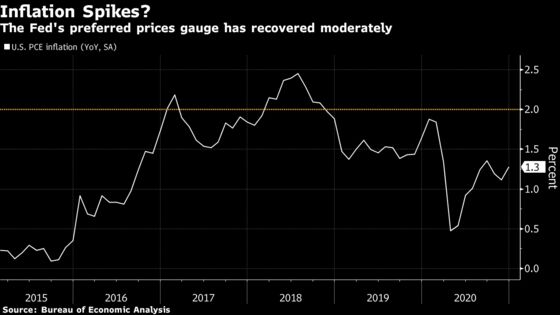 A recovery from the Covid-19 pandemic this year, bolstered by vaccine distributions and increased economic activity, will drive growth, lower unemployment and probably propel some increase in prices as consumers return to more widespread economic engagement.
"We're going to make big improvements on unemployment and it wouldn't be surprising to see the cyclical elements of inflation build," Kaplan said. "But I don't think those are going to be persistent, I don't think those are going to be long term."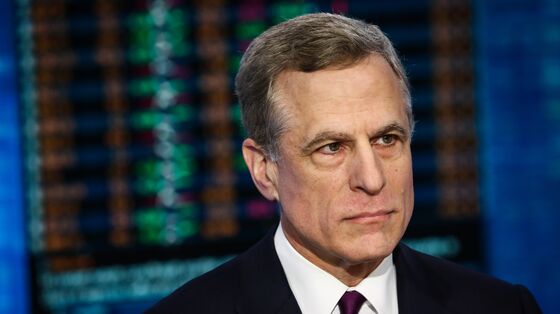 The Fed held interest rates near zero last month to help the country weather the virus, and vowed to keep buying Treasuries and mortgage backed securities at a $120 billion monthly pace until "substantial further progress" had been made on employment and inflation.
Critics say the ultra-easy monetary policy is fanning frothy financial markets and point to extreme volatility in the shares of companies like GameStop Corp.
Kaplan, who is not a voter this year on the rate-setting Federal Open Market Committee, said Fed policy was appropriately aggressive during the pandemic and he did not see evidence of systemic risk. But policy makers should acknowledge that their extraordinary actions are having an impact on asset prices and should be withdrawn once the crisis has passed.
"I'm very concerned and watching excess risk-taking and excess imbalances, particularly in the non-bank financial sector," Kaplan said. "The issue is, while we're fighting this pandemic, and until its clear we're out of the woods, I think we've got to be aggressive."