Fed's Bostic Sees No Overheating and No Reason to Raise Rates
The Federal Reserve can "sit back" and allow the economy to keep growing because there are no signs of overheating, said Federal Reserve Bank of Atlanta President Raphael Bostic.
"The economy is doing fine," he told the Rotary Club of Atlanta on Monday. "There is not a lot that we have to do to stimulate or slow down. We're not seeing overheating. We're not seeing cratering."
Fed officials held rates steady at their meeting last month following three straight rate cuts and signaled they expect to hold policy steady through 2020, keeping the central bank on the sidelines during a U.S. presidential election year.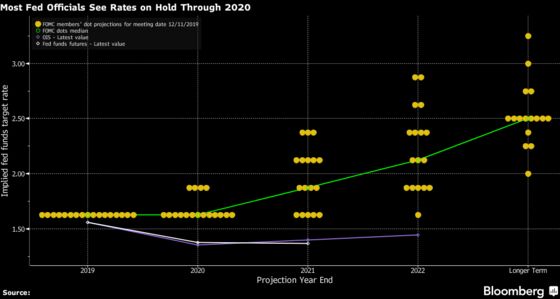 "My view, we should just be: sit back, let the economy do what it's doing, and just be ready for that next move in either direction," said Bostic, who is not a voter this year on the rate-setting Federal Open Market Committee.
"From a policy perspective, it's going to be a pretty high bar for us to make policy more contractionary. We're going to want to let the economy run and run hot enough to where that inflation starts to move."
The Fed has undershot its 2% inflation target for much of the last seven years and the most recent reading of its preferred gauge, minus food and energy prices, showed just a 1.6% gain in the 12 months through November.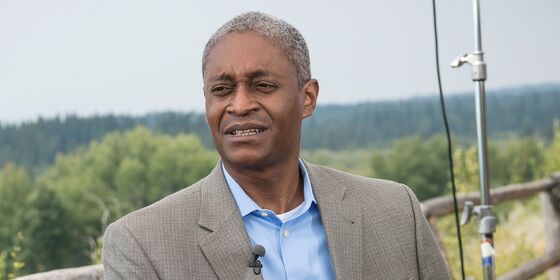 Boston Fed President Eric Rosengren, in remarks earlier on Monday, noted there were some very low inflation numbers during the spring of last year which will "fall out" of the series in coming months -- putting some upward pressure on the reading -- and inflation on a quarterly, annualized basis has been running much closer to 2%.
Rosengren, who dissented against all three rate cuts in 2019, said he would be monitoring risks of higher inflation and financial instability, though if these were kept at bay there was a decent chance the economy could achieve a "soft landing."
"If these risks remain contained, my view is we will likely have another year of good economic outcomes," he said.