Evercore Says Powell Remarks May Calm Investor Fear of Fed Error
(Bloomberg) -- When Federal Reserve Chair Jerome Powell speaks on Wednesday, he may calm worries about the central bank pushing its rate-hike cycle too far, according to Evercore ISI. That doesn't mean investors will love everything he says.
Powell may renew the Fed's commitment to data dependence and discuss how sustained changes in financial conditions would affect his outlook. He could soften his comment that the Fed is "a long way from neutral," which Everecore believes came across harder than intended, strategist Krishna Guha wrote in a note Tuesday. Powell also may add nuance to the Fed's characterization of its policy stance and strategy more broadly, Guha added.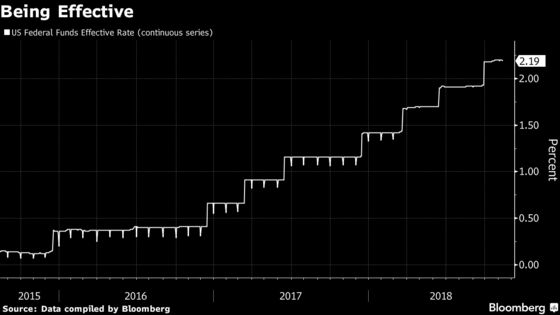 Those comments "may go some way toward calming concerns that there is too much tightening baked in the cake and reassure investors the Fed is not simply predisposed to keep hiking until something breaks," Guha said. "Fear of a policy error may edge lower."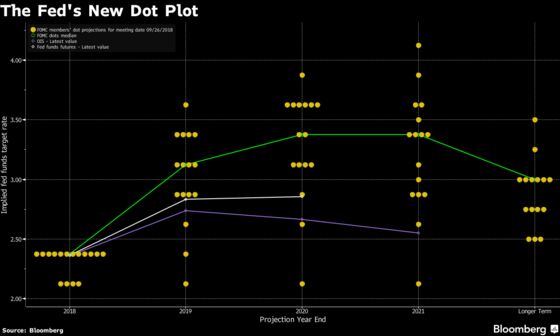 However, investors may not be enamored with everything to come from the remarks, which will be done as a moderated conversation with Dallas Fed President Robert Kaplan.
Powell is unlikely to emphasize market developments, except possibly to note that even as equity markets have been volatile, fixed income has been less so, Guha said. The Fed may be relatively more sensitive to further appreciation of the dollar than weakness in equities, he added.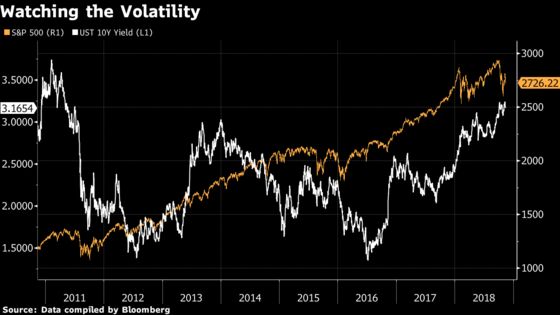 In addition, while equity bulls used to be able to claim during bouts of market weakness that there was "no alternative" to help from the Fed, "this logic no longer holds," Guha wrote, saying that with positive real rates for the first time in a decade and yields above 3 percent there are now cash and bond alternatives.
"Equity markets will still be left with the need to digest higher discount rates, more vol and a Fed put that is more deeply out of the money than during the past decade of one-sided downside risk management," Guha said.