Europe Takes a Deep Breath as Action Against Italy Approaches
(Bloomberg) -- The European Commission is ready to escalate its budget battle with Italy.
For all their apprehensions, officials in Brussels are prepared to kick start a disciplinary process to tackle Italy's unprecedented challenge to the European Union budget regime unless the government in Rome delivers a last minute U-turn.
Italy has until Tuesday to send in a fresh budget after its first draft was rejected by the commission last month. But the administration's determination to stick to its plan to boost benefit spending, cut taxes and lower the retirement age has left the EU executive in Brussels with little choice, officials say.
The scale of Italy's budget blowout -- reversing years of effort to contain the country's debts -- is far beyond what the EU could accept. Some officials even see it as a deliberate provocation. And the bloc is already under pressure from its members to defend budget rules that have been bent almost to the breaking point in recent years.
"It is very difficult for the commission not to take things to the next stage because a lack of action would undermine the credibility of the fiscal rules," said Teneo Intelligence Co-President Wolfango Piccoli. "Not reacting is not an option."
The markets haven't helped either. Italian bonds have been stable since the commission's initial budget verdict on Oct. 23, with the spread over 10-year German bunds ending last week little changed at around 300 basis points.
"If the hope of the commission was that the market and the credit rating agencies would do its job for it, that has not materialized," Piccoli said.
Italian Finance Minister Giovanni Tria is considering an economic growth target of 1 percent for next year, down from a previous target of 1.5 percent, newspaper La Repubblica reported Sunday, citing unidentified Treasury officials. The commission's own forecast is for 1.2 percent growth. But the government would stick to a disputed deficit of 2.4 percent for 2019, the newspaper added.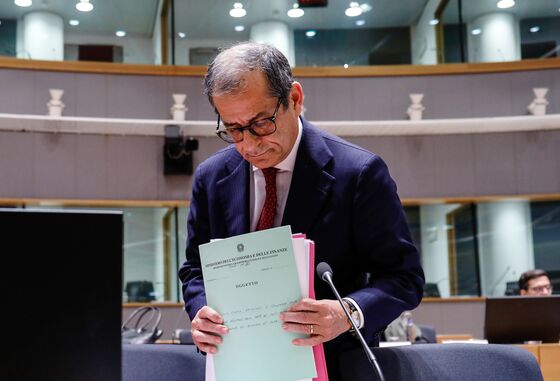 Italy could create problems in other areas for the EU if provoked. Deputy Premier Matteo Salvini, of the anti-migrant League, threatened Sunday to block EU budgets and policies if the country's partners "keep mocking Italians" by failing to help with migrant arrivals from across the Mediterranean.
If Italy makes no concessions, the commission will likely bring up to Nov. 21 an assessment of the country's finances that would normally come out in the spring. That report showing Italy is in breach of the EU debt rules would be another step down the path toward potential financial penalties.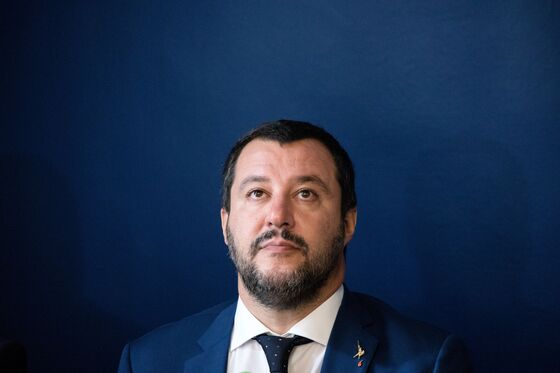 The government could initially be fined 0.2 percent of Italy's annual GDP of 1.7 trillion euros ($1.9 trillion) rising to 0.7 percent if Rome still doesn't fall into line. The EU has never fined a country for budget violations.
There are, however, a lot of steps before fines come into play. EU governments get several opportunities to weigh in and Italy could be given as much as six months more to comply once the process starts.
Speaking to the Foreign Press Association in Rome on Friday, Italian Deputy Prime Minister Luigi Di Maio of the anti-establishment Five Star Movement said he was open to dialogue but made no hint of concessions, insisting that the budget aims to lower public debt with expansionary measures. He said an EU fine on Italy for an excessive deficit was not in the cards, adding that other countries had breached budget rules in the past "and no one said anything."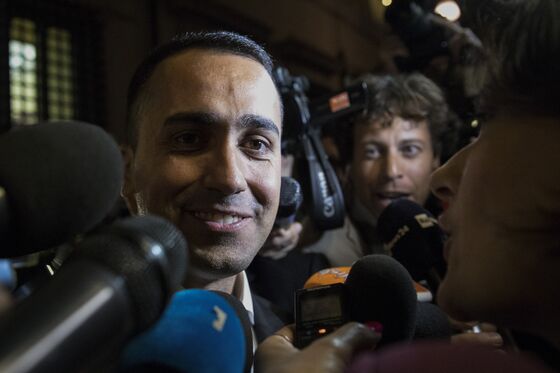 His expectations may come true, but that's mainly due to the EU's political calendar. Faced with European elections in May, where populists are expected to make gains, officials are wary of handing ammunition to the euroskeptic government that already waged one successful election campaign by blaming the EU for many of the country's ills.
For now, the commission is in a bind, Piccoli said: "If you close your eyes you undermine the credibility of the rules but if you take action you make these guys even more popular."