Euro Area Goes From First to Worst as Economic Data Disappoints
(Bloomberg) -- Euro-area economic data is now the most disappointing in the world relative to forecasts.
Citigroup Inc.'s surprise index for the region, which measures whether economic data exceed or fall short of analysts' estimates, has dropped to the lowest among major nations after a slew of reports that missed expectations. The latest of those came on Tuesday, when a report showed the region's economy expanded 0.2 percent in the third quarter, half the rate that was forecast.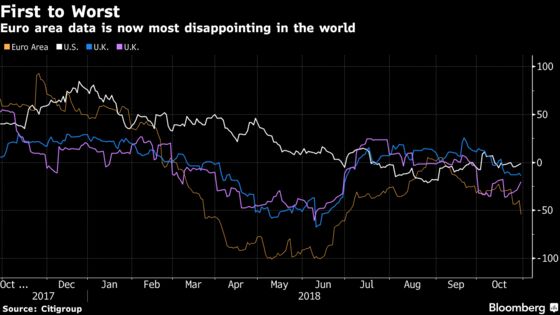 The region's lowly position is in stark contrast to 2017, when an economic boom saw the euro area top the charts for positive surprises. Norway has made the opposite journey, going from rock bottom to world-leading.