EU Hands Italy Unprecedented Budget Rebuke on Rules Breach
(Bloomberg) -- The European Commission rejected Italy's budget, an unprecedented step in the bloc's history that's set to escalate a standoff between Rome and Brussels and has rattled markets for months.
The negative opinion means the EU's executive arm is asking the government to take back, revise and resubmit its plans -- though Italian Prime Minister Giuseppe Conte told Bloomberg shortly before the widely expected decision that there's no "Plan B" for the fiscal program.
The rejection follows months of discord and tension over the spending targets, which Italy accepts breach EU rules. Italy has the highest debt ratio in the euro area after Greece, and its plans have unsettled investors, sending its bond yields to a five-year high last week. Moody's Investors Service last week downgraded Italy to just one level above junk.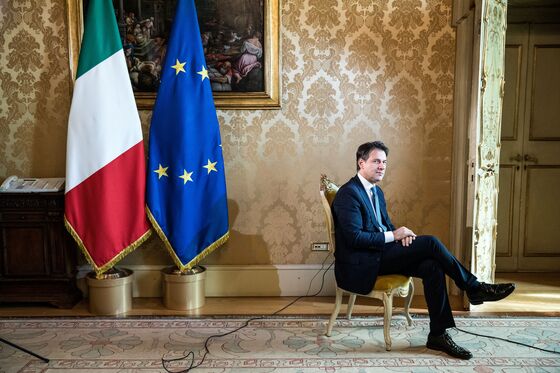 "There isn't any B plan," Conte said in the interview in English at his Rome office on Tuesday. "I said that the deficit at 2.4 percent of GDP is the cap. I can say this will be our cap."
While actual sanctions are still improbable and wouldn't be levied for months, European officials have been wary of handing ammunition to Italy's euroskeptic government that already waged one successful election campaign by blaming the EU for many of the country's ills.
Following the commission's decision, Italy now has three weeks to revise its spending plans and resubmit them to Brussels for a fresh review.
"We're ready to reduce maybe, to operate a spending review if necessary," Conte said. "We are not gamblers betting our kids' future on the roulette."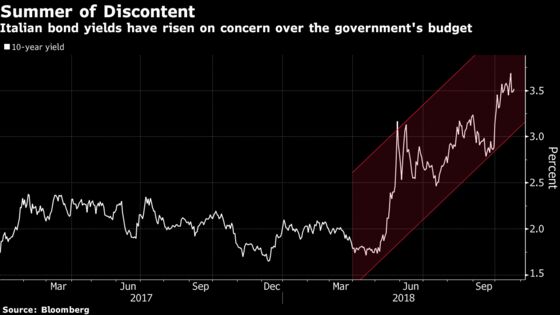 While the EU executive arm ultimately has no real powers over national budgets, governments have in the past sought to avoid an official reprimand because of the stigma and the potential market implications.