ECB Will Consider Using Bank Loans to Combat Virus Impact
The European Central Bank will consider how its long-term loan program for banks can help support the economy through the coronavirus outbreak, though it may not rush into action at next week's policy meeting.
"This is definitely an area which will be under consideration as we meet," Governing Council member Robert Holzmann said in Vienna, in response to a question about possible new targeted longer-term refinancing operations, also known as TLTROs. "I don't think there's an urgency to move there."
The 25-member council hasn't yet formally discussed how it might tweak the existing TLTROs, according to people familiar with the matter. An ECB spokesman declined to comment.
The prospect of renewed central bank support reflects mounting concern that the coronavirus will undercut the already-fragile euro-area economy. In a statement late Monday, ECB President Christine Lagarde belatedly joined a crowd of leading central bankers pledging to take action if needed.
Group of Seven finance chiefs are holding a rare conference call on Tuesday to discuss how to deal with the economic hit from the coronavirus, with Bank of England Governor Mark Carney saying policy makers will craft a "powerful and timely" response.
Lagarde's pledge to take "appropriate and targeted measures" as necessary spurred speculation that policy makers could adapt their TLTRO program amid nervousness over the side effects of another cut in interest rates, which are already at a record low below zero.
The TLTROs are three-year loans to banks at an initial cost of zero that can fall as low as the deposit rate, currently minus 0.5%, if targets are met for lending the cash onto companies. Bids for the next offer are due by March 18, less than a week after the ECB's policy meeting.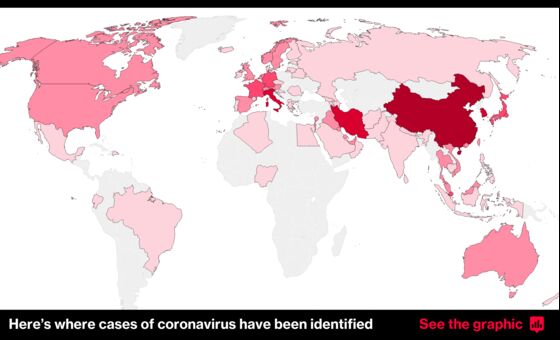 Frederik Ducrozet, global strategist at Banque Pictet & Cie in Geneva, says the timeframe means the ECB may consider designing a new tool aimed at small- and medium-sized enterprises. Those are the companies that risk being hardest hit as the coronavirus shuts down tourism and supply chains.
"Unless we get an announcement over the next couple of days, it may be too late to amend TLTRO-III terms at the 12 March policy meeting," he said, adding "the ECB would have to design a special LTRO targeting those non-financial corporations most hit by the crisis."
French Finance Minister Bruno Le Maire told reporters he spoke to the ECB president "at length" on Tuesday morning and that "they have possibility of supporting SMEs that can be used, but that is up to the ECB and Christine Lagarde to decide."
Holzmann said he supports a TLTRO as a useful tool for alleviating liquidity squeezes in specific areas. He wouldn't support a rate cut, though acknowledged it would show a willingness to act.
"Do we need rate cuts? From an economical point of view: No. The effects triggered by that wouldn't be new investments," he said. "But they would have a psychological effect."