ECB Says Loan Standards to Tighten as Government Protections End
(Bloomberg) -- The European Central Bank says lenders are preparing for a "considerable" tightening of their loan standards later this year as government guarantee programs established during the coronavirus pandemic come to an end.
In its quarterly survey of lending, the ECB found that banks continue to be nervous of the economic outlook, and expect net demand for loans to slow in the third quarter. There was a surge in demand in the three months through June as companies locked in emergency liquidity to get them through the lockdowns.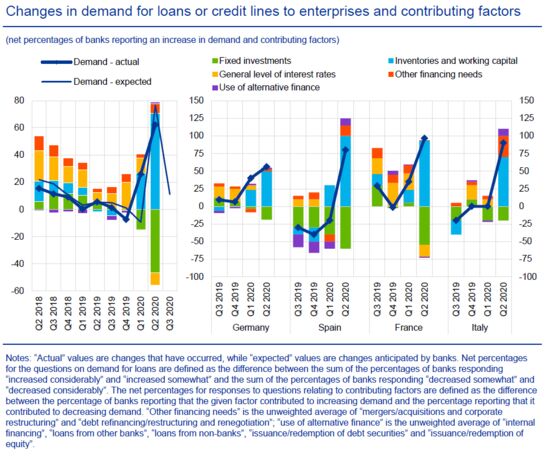 The survey signals a key economic risk as countries try to reopen and governments judge when to unwind extraordinary measures such as loan guarantees and furlough programs. The ECB is already predicting the worst economic contraction in decades.
The ECB has rolled out a package of measures including an emergency bond-buying program and ultra-cheap loans, where it's effectively paying banks to lend.
The poll was conducted from June 5-23 and covered 144 banks.