Virus Puts German Growth Forecast at Risk, Says ECB's Weidmann
There's no need for the European Central Bank to loosen monetary policy even as growth in Germany and the rest of the region will almost certainly be weighed down by the coronavirus, said Bundesbank President Jens Weidmann.
Policy makers must first be sure of what shocks they're dealing with, he argued, adding that the outbreak could affect growth and inflation in a number of ways. Measures taken by the ECB last September, when it lowered interest rates and restarted asset purchases, already provide "some insurance."
"We are confronted with a combination of a supply shock and a demand shock," Weidmann told Bloomberg Television's Matthew Miller. "Monetary policy is already quite accommodative, liquidity is abundant, interest rates are already quite low."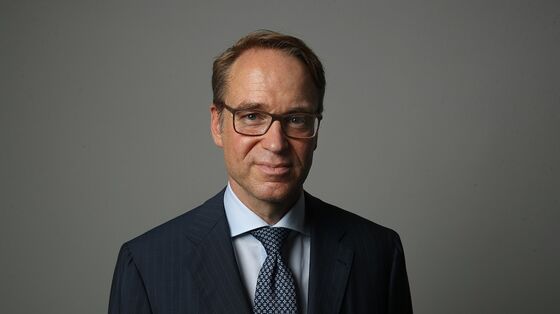 The comments follow the claim by ECB Chief Economist Philip Lane on Thursday that, in an environment of low interest and inflation rates, there's merit in stimulus being "sufficiently pre-emptive." Other policy makers, including President Christine Lagarde, have said they don't yet see the need for a monetary response.
Weidmann's observations cap a tumultuous week after a surge in coronavirus cases in Italy and an emerging cluster in Germany raised speculation that the region's economy will take a hit. Even before the outbreak, the euro area faced numerous threats, from the danger of U.S. levies being slapped on its goods to persisting weakness in manufacturing.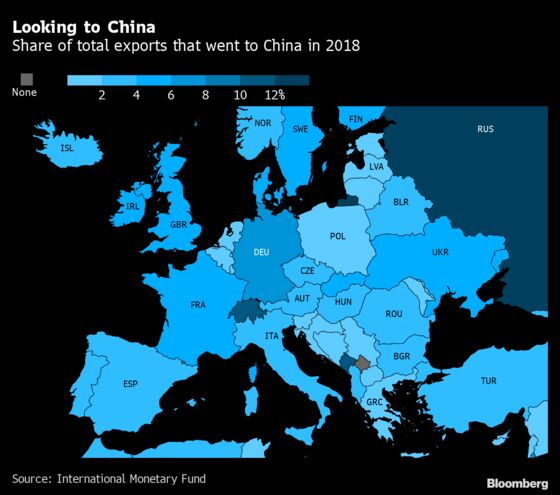 With exports being a key pillar for the German economy, the epidemic presents a particular economic risk there.
"I am expecting this risk to actually materialize to a degree," said Weidmann, who is a member of the ECB's Governing Council. "Economic growth in Germany this year could be somewhat lower than our experts predicted in December. However, such statements are currently subject to great uncertainty."
In December, the Bundesbank forecast a 2020 growth rate of 0.6%, the same as last year's reading. "If there is an epidemic in Germany, direct economic effects can be expected in addition to spillover effects," he predicted.
Meanwhile, the ECB's is reviewing its strategy, and a number of officials have publicly aired views this week on what direction that should take. Weidmann argued in a speech that the present goal of maintaining inflation "below but close to 2%" over the medium term has its merits.
"I am particularly committed to formulating the goal in an understandable, forward-looking and realistic way," Weidmann said. "Our previous approach is not so bad."
A symmetrical target, an idea which has been floated by several policy makers, would have similar effects as aiming for a higher inflation rate, he added. He doesn't consider significantly raising the goal "a good idea."
Weidmann also commented on the role the ECB should play in addressing climate change, a subject close to Lagarde's heart. Weidmann argued central banks should consider the issue in their risk management.
"A sensible approach could be that, in the context of monetary policy, we only buy and allow as collateral securities from issuers who fulfill certain climate-related reporting obligations," he said. "We could also consider whether climate-related financial risks should be included as a criterion in ratings when it comes to buying securities or allowing collateral for monetary policy refinancing operations."