ECB's Panetta Sees No Justification for Slowing Bond-Buying
European Central Bank Executive Board member Fabio Panetta said he sees no signs of sustained inflation pressures that would allow for a reduction in bond purchases yet, in the latest move by a top official to downplay expectations of an imminent policy shift.
"Only a sustained increase in inflationary pressures, reflected in an upward trend in underlying inflation and bringing inflation and inflation expectations in line with our aim, could justify a reduction in our purchases," Panetta said in an interview with Nikkei published on Wednesday.
"But this is not what we projected in March. And, since then, I have not seen changes in financing conditions or the economic outlook that would shift the inflation path upward," he said.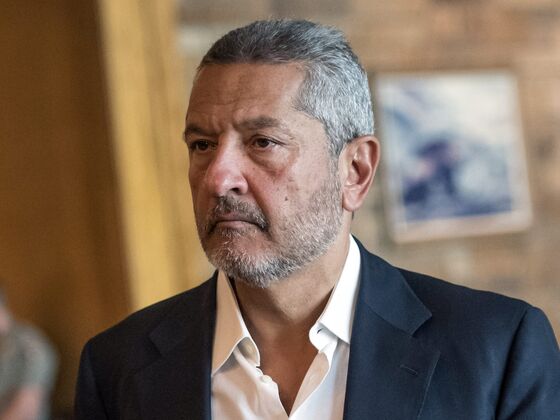 Panetta also noted the recent rise in the euro, saying that "in this environment, it is not surprising that we have also seen a persistent, non-negligible appreciation of the exchange rate, which -- if sustained -- would weaken inflationary pressures."
The euro erased its gains to trade little changed at $1.2248 at 8:51 a.m. Frankfurt time.
The ECB's Governing Council meets on June 10 to discuss new economic projections and decide on the next steps in its response to the pandemic. Policy makers decided to step up purchases under their 1.85 trillion-euro ($2.27 trillion) bond-buying program in March to respond to a global rise in government bond yields driven by the U.S. recovery.
Some officials, including Dutch central bank chief Klaas Knot, have suggested over the past weeks that the euro-area economy could be strong enough to cope with less stimulus as early as July. Coronavirus infections have been falling as vaccinations pick up, allowing governments to ease their curbs on economic activity.
Panetta's intervention is the latest pushback against such suggestions, including the idea that policy makers can start planning how to end its crisis measures and return to older tools.
Bank of France Governor Francois Villeroy de Galhau on Tuesday labeled talk about a reduction in stimulus in the third quarter as "purely speculative," saying there's "ample time to judge and decide, well beyond our June meeting."
ECB President Christine Lagarde said on Friday that it's "far too early and it's actually unnecessary to debate longer-term issues," when asked whether Europe's economic rebound may allow the central bank to taper its emergency bond-buying program and end it as scheduled in March 2022.
Panetta said that while the outlook for the euro area is improving, the recovery is still incomplete and the economy remains reliant on both monetary and fiscal support.
"It will take time to see how the economy will exit this terrible period and the real damage it has left behind," he said. "The risk of providing too little policy stimulus is still high."