Scourge of Greece Seeks ECB Job as Slovak Governor Eyes the Door
(Bloomberg) -- Slovakia's finance minister, who was one of Germany's biggest supporters in its tough-love stance against Greece during bailout talks, now wants to join the European Central Bank's Governing Council.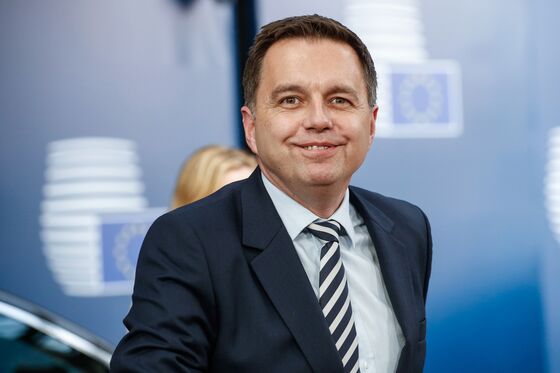 Peter Kazimir, a supporter of deeper European integration, said he has decided to leave politics and will seek Slovakia's top central bank job when its current holder leaves about two years before the end of his term. Jozef Makuch said Tuesday he'll step down in March, allowing his successor to be appointed before 2020 general elections.
Makuch's decision thrusts the small central European country into a group of ex-communist nations that are either shuffling their central bankers or lacking clarity on who they'll send to the ECB. Slovenia's fragmented political leadership has been struggling to pick a replacement for Bostjan Jazbec after he stepped down in May, while Latvia's central bank governor is fighting bribery charges.
"I viewed the post of the finance minister as an expert position that can't be fully separated from politics," Kazimir said in a statement. "I tried to balance these two approaches. What attracts me to the post of central bank governor is the possibility to stay solely within the realm of numbers."
Kazimir, who's been finance minister since 2012, was the target of an official diplomatic protest by Greece in 2015 after he said that the bailout package was the harsh result of a "Greek Spring," a possible reference to the overthrow of a number of autocratic governments in the Arab world earlier this decade.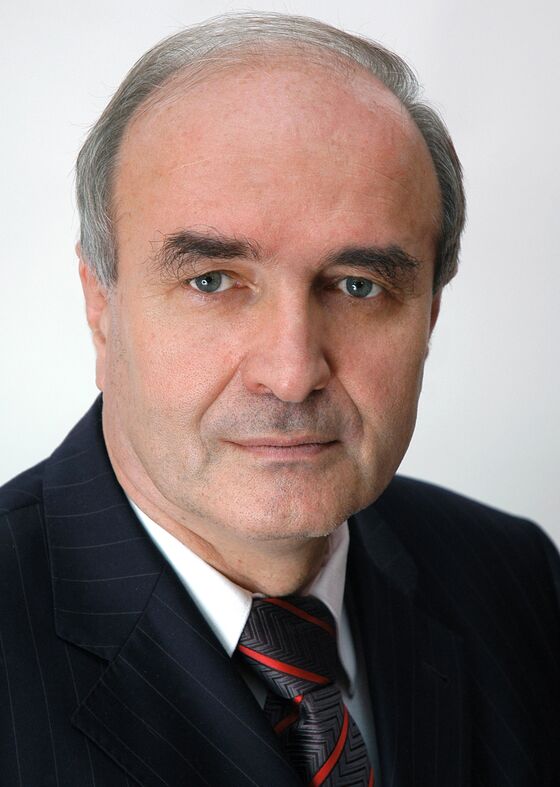 If approved, Kazimir would join a growing rank of former finance ministers and veterans of European crisis-fighting who now decide on monetary policy in Frankfurt. Earlier this year former Spanish Economy Minister Luis de Guindos was appointed as ECB vice president, while ex-European Commissioner and Finnish politician Olli Rehn is currently in charge of the Finnish central bank. His Greek counterpart, Yannis Stournaras, was in charge of his country's Finance Ministry until mid-2014.
"There is greater willingness to accept people who do not have a traditional central banking background into these kinds of positions," said Michele Chang, a professor at the College of Europe. "Central banking itself has changed quite a bit since the global financial crisis, and all of the major central banks have seen an expansion of their powers."
Makuch, 65, didn't give a specific reason for his decision to quit the job he's had since 2010. Already one of the longest serving members of the ECB's Governing Council, Makuch's second term would have ended in January 2021.
When Makuch first announced in September that he was considering leaving before the end of his term, he said Kazimir "would be a good governor" despite lacking central banking experience.
Currently about two-thirds into his second term as the finance minister, Kazimir oversaw efforts to reduce Slovakia's fiscal deficit and planned the country's first-ever balanced budget as early as next year.
He was a vocal fiscal hawk when the European Union was negotiating Greece's bailout package during the continent's sovereign debt crisis. Kazimir so vehemently supported Germany's demand that aid be accompanied by austerity that their Greek counterpart at the time, Yanis Varoufakis, called him Wolfgang Schauble's "keenest cheerleader".