ECB's Lane Rebuffs Prospect of Lasting Surge in Inflation
(Bloomberg) -- Discover what's driving the global economy and what it means for policy makers, businesses, investors and you with The New Economy Daily. Sign up here
European Central Bank chief economist Philip Lane played down mounting global inflation pressures, saying price gains won't stage a lasting comeback in the euro zone.
Speaking at the Official Monetary and Financial Institutions Forum, Lane said the inflation resurgence seen this year is largely a reaction to last year's negative shock. A strong labor market is also key for a sustained rise in prices, and on the jobs front there is still considerable slack, he said.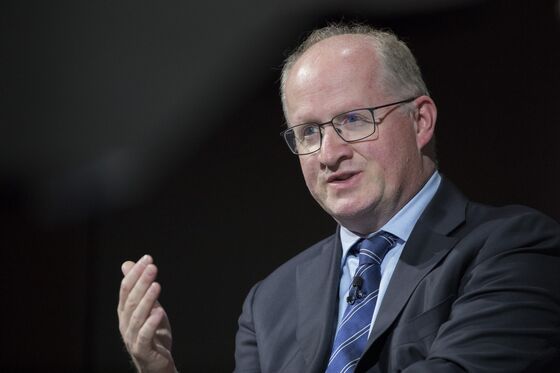 "I really don't see it. I just don't see it," he said in response to a question about the likelihood of inflation that is durably too high over the next 18 months to 2 years.
Prices of commodities such as copper and lumber have surged, and businesses are reporting transport logjams and order backlogs that are pushing up their costs.
That could be the beginning of an end to the more than a decade of anemic price pressures that the ECB and its global peers have been battling. But Lane disagreed.
"The pricing power being rediscovered by some global firms is not on its own enough to generate persistent inflation," he said. "You need a strong labor market. We do think the labor market is going to lag behind the overall recovery."