ECB's Knot Suggests Interest Rates Could Rise Before Summer 2019
(Bloomberg) -- Dutch central banker Klaas Knot suggested on Wednesday that the European Central Bank could raise interest rates faster than its current guidance indicates.
"What we have set thus far is an expectation that we wouldn't hike rates until the summer," Knot told CNBC in an interview. "That is not a central commitment, it's an expectation, so we always knew that there was a sort of probability distribution on either side of the expectation."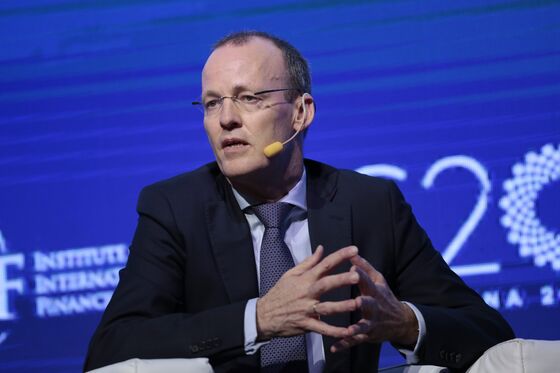 The ECB has said that it expects to keep borrowing costs at their record lows at least through the summer of 2019, and as long as needed to ensure the convergence of inflation toward the goal of just under 2 percent. Economists are increasingly speculating that recent signs of slowdown in the euro area will push rate hikes further into the future.
Read more: Goldman Sees Growing Risk ECB Delays Its Interest-Rate Hikes
Knot said the Governing Council hasn't discussed the scale or the timing of increases. The debate will open only after officials confirm the end of net asset purchases, which he expects at the next policy meeting on Dec. 13.