ECB Ready to Use All Tools Needed to Lift Inflation, Rehn Says
(Bloomberg) -- The European Central Bank is ready to use all the tools necessary to stimulate inflation, and is keeping a close eye on the euro's appreciation, Governing Council member Olli Rehn said.
"We are certainly ready to use and adjust all our instruments as appropriate," the Finnish governor said in an interview with Bloomberg Television. "We are closely monitoring developments in the exchange rate, especially regarding the inflation outlook."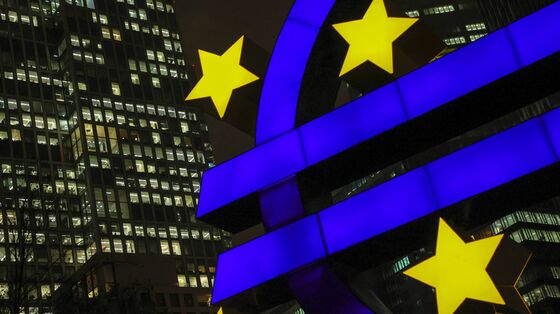 Rehn noted that several of his Governing Council colleagues, including Dutch governor Klaas Knot, have recently raised the possibility of cutting interest rates.
The ECB added to its pandemic stimulus package as recently as December, and while President Christine Lagarde has maintained that the euro area's recovery remains on track, a slow rollout of vaccinations and ongoing lockdowns are adding to uncertainty.
Rehn described the region's inflation outlook as "too low for my taste, and more importantly, too low for our aim."
Euro-area inflation is currently -0.3%, compared with a medium-term goal of just-under 2%. The jump in the exchange rate over the past year is one factor pushing down on prices, in part by depressing import costs.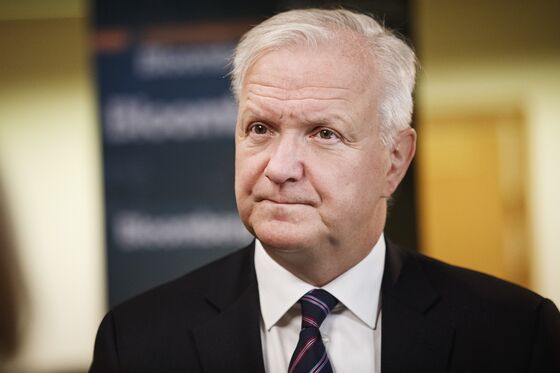 "I would not enter into a speculation on one or another instrument in our monetary toolbox," Rehn said. "I would just say we are indeed ready to use and adjust all our instruments as appropriate."
Rehn also emphasized that changing the ECB's inflation goal should be changed to a clear, symmetric target of 2%. He has previously argued that such a shift would help boost expectations after years in which inflation has stubbornly remained too low despite trillions of euros of monetary stimulus.