ECB Buries Its Diversity Agenda Giving Middle-Aged Man Key Post
(Bloomberg) -- When the big moment arrived, European Central Bank policy makers put their diversity agenda at the bottom of the drawer.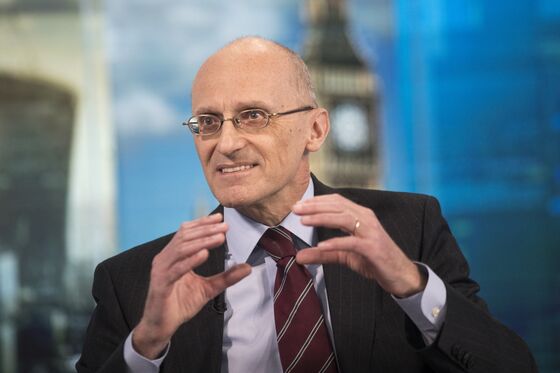 Asked in a secret ballot on Wednesday to choose between two experienced candidates -- a man and a woman -- for the post of top bank supervisor, the ECB Governing Council selected Andrea Enria, a 57-year old white male.
The Single Supervisory Mechanism chair was a particularly important test because it's the most senior appointment that the ECB gets to influence. Other top jobs are allotted by euro-area governments, and Executive Board member Benoit Coeure this year called on leaders to take "more resolute action" to appoint women.
While Italy's Enria is well qualified after more than seven years running the European Banking Authority, his nomination is a stunning reversal after weeks in which Sharon Donnery, deputy governor of Ireland's central bank, was seen as the front-runner. It also undermines the ECB's pledge to increase the number of female senior managers.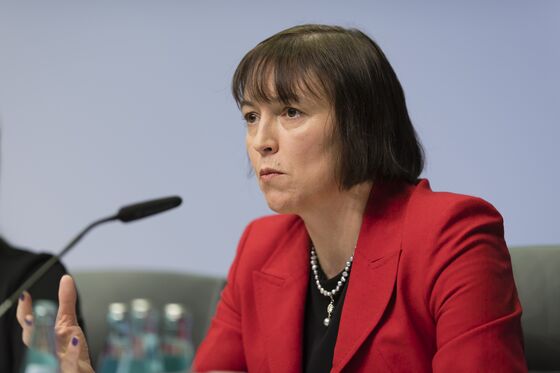 "The ECB is more and more of an old boy's club," said Klaus Fleischer, a professor of finance at the University of Applied Sciences in Munich. "This doesn't look good. The lenders the ECB oversees and other central banks are able to increase the number of qualified women in leadership positions, while the ECB comes across as being mired in political machinations along Europe's north-to-south divide."
Now the SSM leadership will switch from two women to two men. Enria will replace France's Daniele Nouy on Jan. 1 and Vice Chair Sabine Lautenschlaeger's non-renewable term ends in mid-February. Lautenschlaeger's replacement will be drawn from the ECB's Executive Board, where she sits and where all five of her colleagues are male. She's also one of just two women on the 25-member Governing Council that sets policy.
The European Parliament must approve the nominee to head the SSM, and it has complained frequently about gender imbalance. It delayed the appointment of Yves Mersch to the Executive Board in 2012 in a symbolic protest, and griped earlier this year when the only candidates for the vice presidency were two men.
Yet it was the parliament's Committee on Economic and Monetary Affairs that opened the way for Enria. After holding informal hearings last month for applicants shortlisted by the ECB, it concluded that both he and Donnery were acceptable. A third candidate, France's Robert Ophele, was rejected.
Committee Chairman Roberto Gualtieri, also Italian, wrote to ECB President Mario Draghi saying Donnery was highlighted for her gender whereas Enria was noted for his experience, according to a confidential letter obtained by Bloomberg. Draghi, coincidentally, will be addressing the Irish parliament on Thursday.
The ECB imposed gender targets in 2013, aiming for 35 percent of management positions to be held by women by 2019. As of the end of last year, it was at 27 percent, falling short even of the bank's interim target.
At the top of the institution, not much improvement is in sight. European posts are frequently divided up to reflect national interests, which can trump social goals such as diversity, and that's likely be a key determinant in choosing upcoming positions.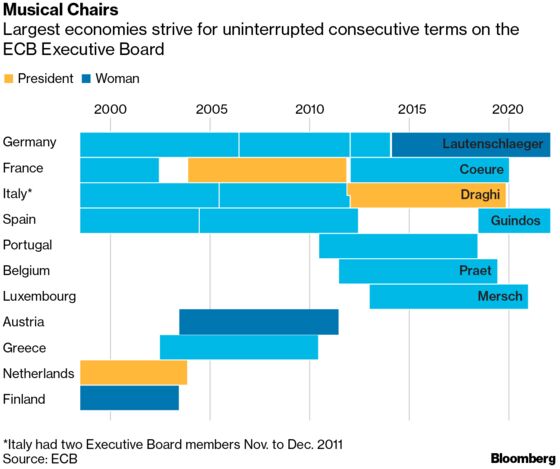 The prime candidate to replace Executive Board member Peter Praet when steps down in May is Philip Lane, Donnery's (male) boss at the Irish central bank. Should he get the job, the ECB is likely to face suggestions that it rejected Donnery to clear the way for him, as it would be highly unusual for a small country like Ireland to get two senior posts. Donnery could still in the running to replace him as governor though.
Draghi leaves in October, and while talks have barely started on who should replace him, only one female name is doing the rounds -- International Monetary Fund Managing Director Christine Lagarde, who has said she doesn't want the job.