Draghi Shuns Chinese Cash With EU Recovery Funds Coming
(Bloomberg) -- With about 200 billion euros ($240 billion) of European recovery funds set to pour into Italy, Prime Minister Mario Draghi has redoubled efforts to shield local companies from foreign takeovers, particularly from China.
The strategy saw Italian and French ministers coordinate to scuttle the sale of the Turin, Italy-based Iveco SpA truck and bus unit to China's FAW Group Co. this month, according to officials who asked not to be named discussing confidential talks.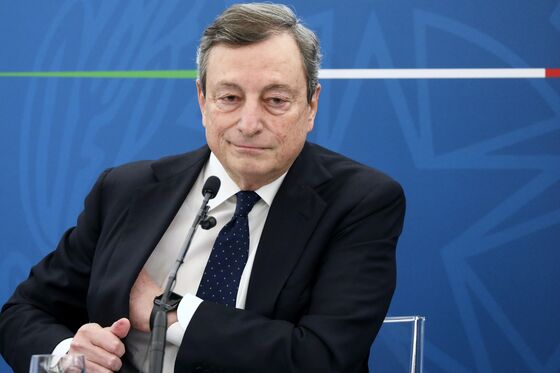 On a trip to Rome in March to discuss industrial cooperation and how to protect the French and Italian economies as they recover from the coronavirus pandemic, French Finance Minister Bruno Le Maire raised the topic of Iveco with his counterparts, according to a French official.
When the deal with FAW fell apart last weekend, the French minister was quick to congratulate Italian Economic Development Minister Giancarlo Giorgetti, saying in a message on Twitter that the plan threatened industrial sovereignty and the two men are working together to keep industry in Europe.
"We are not against foreign investments, but against predatory foreign investments," Giorgetti said Thursday, following a meeting with unions and local government officials to discuss the future of Iveco. "European recovery funds will unlock significant resources and our task is to prevent energy and funds being channeled to foreign entities."
Germany, France and Italy all took steps last year to increase their powers to block investments from outside the bloc as the pandemic devastated their economies and depressed equity valuations, leaving firms vulnerable to foreign bids. The European Union's 800 billion-euro recovery package will give them extra muscle to protect their most prized assets.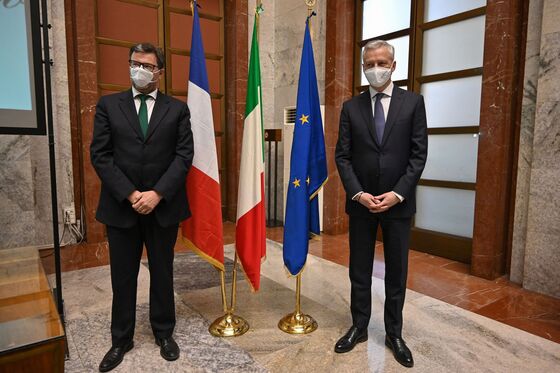 Italy, which is expected to receive cabinet approval for its recovery plan this week, is increasingly pivoting away from the pro-China stance that saw it join Beijing's massive Belt and Road Initiative infrastructure project in 2019, despite criticism from U.S. and European allies.
Draghi's tough stance on China is part of his push to realign with the U.S. and bolster the transatlantic alliance, according to officials.
The premier's position also dovetails with Giorgetti's League party, which has pressed to extend state protections against business incursions especially from China. Both are aligned in asserting the strategic autonomy of business sectors, at the national and European level.
Draghi put down a marker by blocking a takeover bid by China's Shenzhen Invenland Holdings Co. for the small semiconductor firm LPE SpA.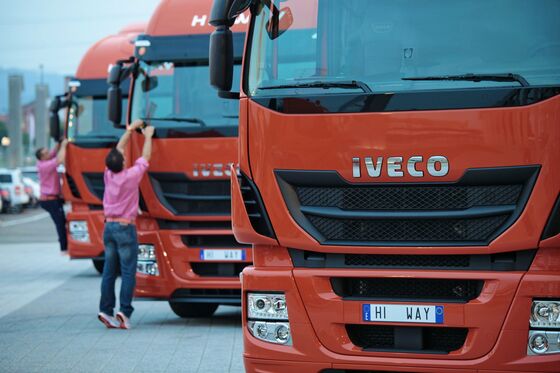 The Italian premier, who flagged his strongly pro-European and pro-U.S. stand to lawmakers at the start of his term in office, has discussed with his staff how to sharpen the so-called "Golden Power" rules that involve state measures to block or manage foreign ownership in businesses deemed strategic, according to an official. And he emphasized these powers in regard to China in particular, the official said.
The premier tasked Giorgetti of the rightist League party to work on the Iveco dossier. Giorgetti held talks with John Elkann, the leader of the billionaire clan that founded Fiat, as well as with the Chinese group, persuading them to drop the bid, officials said.
Draghi can count on French backing on the China policy. The two partners are aligned on this because, as an Italian official put it, either you allow your companies to be sold off, or you push for partnerships with countries you share views and assets with -- and for Italy, that means France.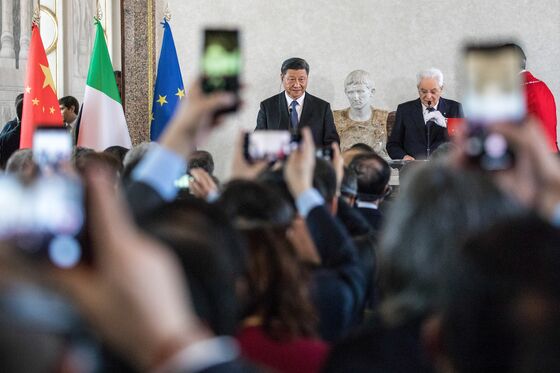 Before the pandemic, President Emmanuel Macron's government had already strengthened its powers to screen and ultimately block foreign investment in strategic sectors. During the pandemic, the finance ministry tightened control even further as Le Maire warned the crisis had weakened some firms, making them vulnerable to foreign takeovers.
The scope of the powers and France's willingness to use them was shown earlier this year when Le Maire said he would deploy the screening tool to block Canada's Alimentation Couche-Tard buying French retailer Carrefour. The deal collapsed. Since launching its 100 billion-euro stimulus program last year -- a plan that is set to be 40% financed by the EU's recovery fund -- the government has diverted greater sums than initially planned to aid for industry.
Back in Rome, Draghi has made it clear he could wield the "Golden Power" against China again in future. The rules "must be used when necessary," he told reporters on April 8.