Despite Global Fears, Coronavirus Concentrated in China's Hubei
(Bloomberg) -- Even as the novel coronavirus spreads across the world, the majority of reported cases and almost all the deaths are in the area where it started -- the Chinese city of Wuhan and surrounding Hubei province.
Large portions of the province have been cut off from the rest of China since the government started imposing a quarantine on Jan. 23 to slow or stop the spread of the virus. So far that seems to be having an effect, although with an incubation period as long as two weeks, it's impossible to say definitively.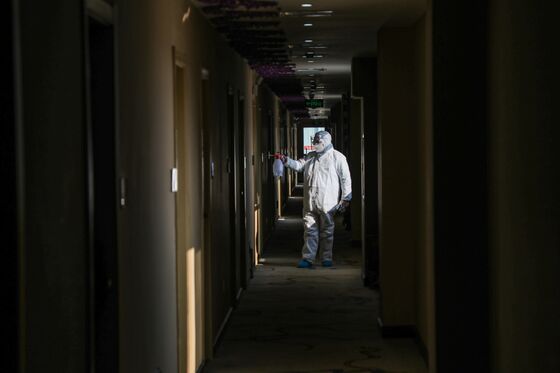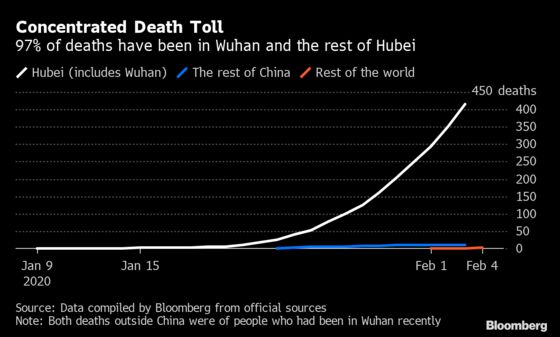 Those numbers probably understate the situation inside the province, with both Chinese and foreign media reporting on numerous cases of infections not included in the official numbers. There are reports of people dying of viral pneumonia without being tested to confirm whether they had the virus. That would mean Hubei accounts for an even higher proportion of deaths and illnesses.
There are more confirmed cases in Hubei than the rest of China put together, and the growth rate is faster, rising 21% on Monday from Sunday, compared to a 15% increase in the rest of China.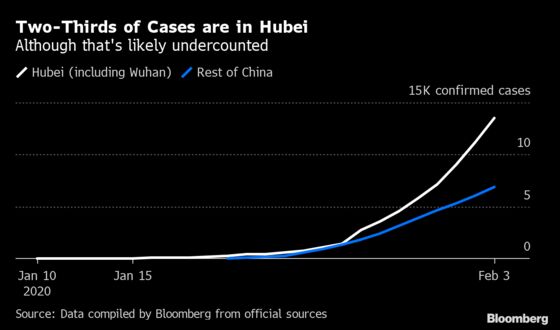 The increase in Hubei is probably partly due to increased testing and more medical resources finally getting to the province. A new temporary hospital has opened, the military took over some distribution and support is arriving from other parts of the country.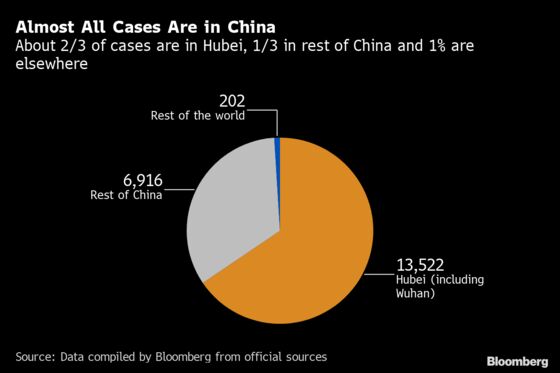 Concerns about the virus increased after it was proclaimed a global health emergency and the U.S. began preparing for it to become a pandemic that spreads widely to other nations. With almost all the cases concentrated in China or linked to travel in the country, there's little evidence of that so far.