Ray Dalio Says Fallout From U.S.-China Conflict Will Go Beyond Trade
(Bloomberg) -- The current conflict between the U.S. and China will transcend trade and may make companies question where to base their production, Ray Dalio, the founder of Bridgewater Associates, said at the Greenwich Economic Forum in Greenwich, Connecticut.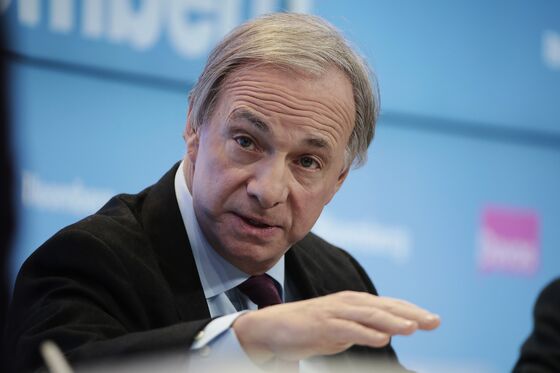 In other comments, Dalio said:
"The issue of conflict and how we approach that conflict is going to be an important issue," he said. It will be "with us for a long time and it's going to be significantly beyond the trade issue."
"China's going through its cycle, but I'm very optimistic for the longer-term productivity of that. A bad year in China is going to have twice the growth rate as a good year in the U.S.," he said.
Bridgewater, which oversees about $160 billion, registered its first private securities fund in China on Oct. 17.