Colleges Are Baffled by Bitcoin Donations
(Bloomberg Businessweek) -- The University of Puget Sound got an offer it wasn't sure how to accept. A recent graduate had hit the jackpot and wanted to make a donation to the school. In Bitcoin.
Colleges have long wrestled with accepting atypical donations, such as art or shares in a family business, that can muddle their investment portfolios. The gifts may raise accounting questions, complicate tax filings, or require special storage or security. Bitcoin—unregulated, notoriously volatile, and sometimes stolen by hackers—raised every one of those concerns. But back in 2014, the private liberal arts college in Tacoma, Wash., happened to have a number of alumni pioneering cryptocurrencies and generating small fortunes. So the school, with a $370 million endowment, needed to do some research before reaching a decision.
As far as anyone at the school can tell, it became the first to accept cryptocurrency donations, thanks to a crash course it got from the donor, Nicolas Cary. "I had to do a little bit of convincing for them to accept it," says Cary, the co-founder and vice chairman of Blockchain, one of the most popular sites to create wallets for Bitcoin. "They wanted to dig in about how it works and what the process would be. We had a lot of conversations.''
First, Puget Sound had to change its policy to allow the gift. Then, through a service called Bitpay, the school generated an invoice with a QR code, which Cary received on his laptop in a hotel in Berlin, where he was attending a conference. He snapped a photo of it on his phone and, using his Blockchain wallet, transferred 14.5 Bitcoins—then worth about $10,000—to the school through a bank in Atlanta. Because of a surprise snowstorm in Atlanta, it took about a day longer for the school to receive the donation, says Sherry Mondou, the school's executive vice president and chief financial officer.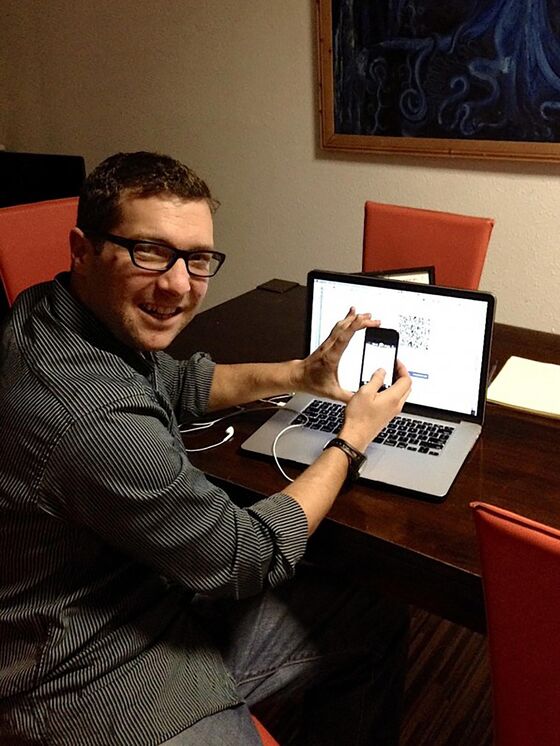 "I wanted to prove that it could be done," says Cary.
Bitcoin and other cryptocurrencies may be in a rut this year, but they're still collectively worth more than $200 billion—much of it held by relatively young entrepreneurs. They're the type of up-and-comers that universities spend energy trying to cultivate as long-term donors. Puget Sound already has received several additional crypto gifts since Cary blazed the path. "For us, it's just kind of normalized now," says Mondou.
In contrast, Harvard University's $39 billion endowment—which ranks among the most sophisticated investors in the world—has yet to accept a cryptocurrency donation. That's the norm at many of the other richest and tech-savviest schools, though some are edging toward it. Yale has tested a process for accepting cryptocurrency donations, but isn't actively pursuing the idea, according to Tom Conroy, a spokesman. The school's endowment has invested in an externally managed fund focusing on digital assets, a person familiar with the situation said earlier this month.
A few others are dabbling with accepting crypto gifts: The University of California at Berkeley accepted its first this year. And the Massachusetts Institute of Technology and Cornell University have taken crypto, too, though neither would specify details including how much they've received.
Universities have honed the art of squeezing donations out of alumni, but schools often turn away gifts that require too much oversight. The reject list includes paintings, wetlands, and vacation timeshares. Endowments that accept such assets usually liquidate them quickly, taking the cash to invest elsewhere. The same goes for crypto.
Some officials are concerned about reputational risks. And because the Internal Revenue Service considers cryptocurrency property, nonprofits must take more steps than when accepting cash or securities. Crypto donations greater than $5,000 require a qualified appraisal for the donor to get a tax deduction.
"How many gifts are they going to get a year—and is it worth the effort?" says Bryan Clontz, whose consulting firm, Charitable Solutions, helps charities appraise and receive noncash assets. Most nonprofits don't understand how digital currency works, and the mechanics of accepting it can be intimidating, Clontz says. It can take weeks for institutions to finish the process of opening a virtual wallet at a cryptocurrency exchange, the method often used by consumers. Many colleges may be reluctant to share the necessary personal details, such as Social Security numbers for their board members, he says.
Cary, a 2007 graduate of Puget Sound, met some of his closest friends at the school, and they've kept in touch while founding companies. His classmates include Erik Voorhees, chief executive officer of cryptocurrency exchange ShapeShift AG, and Jesse Proudman, CEO of Strix Leviathan LLC, a cryptocurrency trading platform. Cary says his company has raised over $70 million in capital from investors including Lightspeed Venture Partners, Lakestar, Wicklow Capital, Virgin Group founder Richard Branson, and the venture capital arm of Alphabet Inc.
So how did Cary's donation work out? Puget Sound sold the Bitcoin immediately to eliminate volatility risk, says Mondou, the CFO. Had the college held on and had the good luck to cash out at December's peak, it would have generated more than $280,000. As of this month, it would be worth about $93,000—or more than nine times the value when it cashed out. Still, schools aren't likely to become long-term holders, Mondou says. "It's more volatility than they're looking for."
To contact the editor responsible for this story: David Scheer at dscheer@bloomberg.net, Mary RomanoPat Regnier