Tepid Climate Deal, U.K. and France Spar on Fish: G-20 Update
Negotiators reached agreement on the climate section of the Group of 20 summit's final conclusions, but had to water down initial proposals to get everyone to sign off on a statement for leaders to take to the COP26 meeting in Glasgow this week.
The language largely mirrors prior pledges made in the Paris climate accord. Leaders said they "remain committed to the Paris Agreement goal to hold the global average temperature increase well below 2 degrees Celsius and to pursue efforts to limit it to 1.5 degrees Celsius above pre-industrial levels."
As expected the communique, a copy of which was seen by Bloomberg, agrees to phasing out investment in new offshore coal power plants, something China already said it would do. "We will put an end to the provision of international public finance for new unabated coal power generation abroad by the end of 2021." 
In terms of domestic coal, the statement only contains a general pledge to support countries that commit to "phasing out investment in new unabated coal power generation capacity to do so as soon as possible." Earlier versions of the Rome communique had more specific and detailed language on weaning off coal.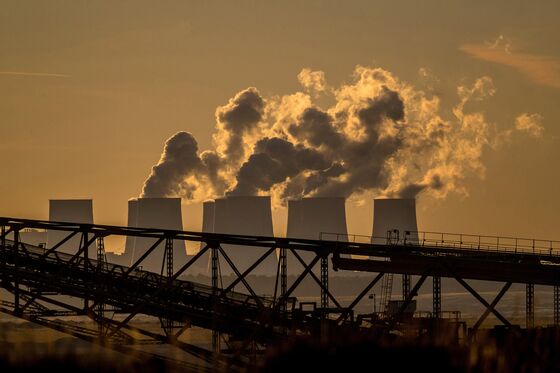 U.S. President Joe Biden said global energy markets must be well-supplied to support the post-pandemic recovery.
The U.S. and European Union reached a trade truce on steel and aluminum.
There will be a sideline meeting on the supply chain snarls affecting countries globally.
Catch up on all of the action from Saturday here.
All times are local (CET).
Johnson Set for Collision With Macron in Glasgow (2:50 p.m.)
Prime Minister Boris Johnson and French counterpart Emmanuel Macron are heading for a collision in the next 48 hours that threatens to bleed into the COP26 meeting. Macron's government is on Tuesday set to introduce further controls on goods moving across its border with the U.K. and block British fishing boats from unloading their catches in France in retaliation for what it sees as unjustified restrictions on French trawlers. 
At a meeting in Rome on Sunday aimed at defusing the clash, the two leaders couldn't even agree on what they had said. 
While a Macron aide briefed that the two leaders would work together to find a way to deliver licenses to French boats ahead of the deadline, Johnson's spokesman Max Blain said it was for Paris to make the first move.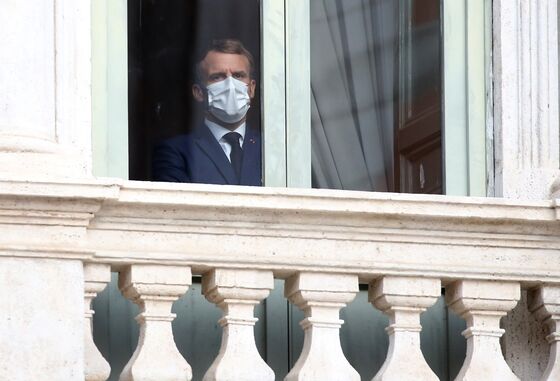 Italy Says Poorer Countries Resent Climate Narrative (1:20 p.m.)
Italian Prime Minister Mario Draghi, the G-20 host, acknowledged the difficult nature of climate talks at the summit just as diplomats were closing in on a joint statement that falls well short of initial ambitions.
"Around this room, we have different views over how soon we must start to act and how fast we must change course," Draghi told leaders. "Emerging economies resent how much rich countries have polluted in the past and demand financial help to support them in this transition."
Draghi acknowledged the need to listen to these concerns, as well as to doubts about the credibility of climate commitments by Western nations, but added such misgivings shouldn't be a reason to water down global goals.
The outcome is disappointing on both overall climate ambition and coal power, according to BloombergNEF head of global policy Victoria Cuming. "The summit results are in stark contrast to what came out of the G-7 summit in June: then they all committed to 1.5 degrees, halve emissions over 2010-30 and net zero by 2050. At the G-20 event, it appears that they need to devote time to explaining why the 1.5 degrees target is important."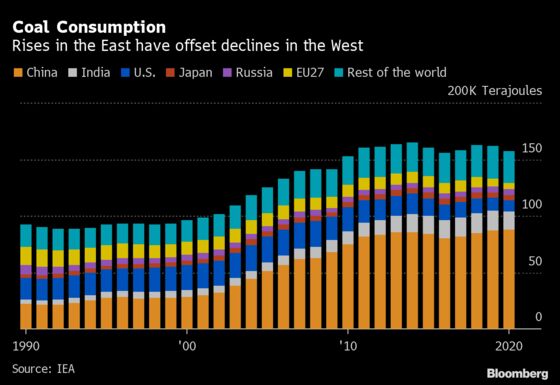 Biden and Erdogan Want to Move Past Dispute (12:43 p.m.)
Biden and Turkish President Recep Tayyip Erdogan sought to defuse tensions over Turkey's failed bid to buy fighter jets from the U.S., focusing instead on their broader defense interests as NATO allies. The two spoke for almost an hour on the sidelines of the G-20. 
Erdogan has been eager to talk about the fate of $1.4 billion Turkey paid to buy F-35 fighters and invest in development of the warplane. 
Biden made clear to Erdogan there was a process underway that Ankara would have to go through in seeking F-16s. That would be in place of the F-35s it was barred from receiving after it bought Russian air-defense missiles that NATO allies fear could be used to collect intelligence on the plane's stealth capabilities.
Bolsonaro Tells Merkel: I'm Not as Bad as People Say (12:35 p.m.)
Brazil's controversial president and climate skeptic, Jair Bolsonaro, cut a lonely figure at the summit. That is until Angela Merkel sidled up to him at dinner on Saturday. The two had an unusually frank chat that morphed into a friendly and meaningful conversation between two leaders with different world views, according to two G-20 officials who witnessed the scene. 
One senior official said that Bolsonaro confided in Germany's departing chancellor that he was not as bad as the media always portrayed him. Merkel, who during her 16 years in power has experienced her share of scrutiny by the press, signaled she understood. 
Blinken Meets Wang on Taiwan, Hong Kong (10:55 a.m.)
U.S. Secretary of State Antony Blinken stressed the importance of "maintaining open lines of communication to responsibly manage the competition" between the U.S. and China, in a Rome meeting with Chinese counterpart Wang Yi.
Blinken raised concerns over Taiwan, Hong Kong and human rights, while affirming areas where the countries can work together including North Korea, Iran and the climate, State Department Spokesman Ned Price said in a statement.
Wang told Blinken that interference in China's internal affairs including via sanctions seriously disrupted normal exchanges between the nations, according to a statement posted by China's Foreign Ministry.
G-20 Leaders Pose by Trevi Fountain (10:50 a.m.)
Leaders lined up against the stunning backdrop of Rome's Trevi fountain -- where legend has it that if you toss a coin in with your back turned, you'll come back to the Eternal City.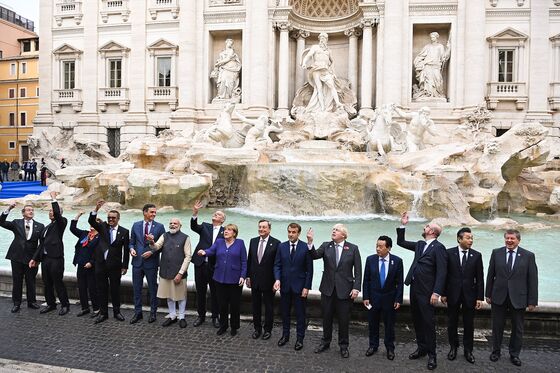 There was not much hiding the friction between Macron and Johnson who met straight afterward for about 30 minutes. The one who seemed to be thoroughly enjoying herself was Germany's Angela Merkel, a lover of all things Italian, who dipped her right hand into the water and rubbed her hands together, smiling delightedly.
U.S. Presses Others On Boosting Oil Output (9:06 a.m.)
The U.S. is talking to other energy-consuming nations about how to press OPEC+ to boost output to address the current supply crunch, a senior official told reporters in Rome. The leaders will discuss how they might respond if the 23-nation cartel that includes Russia doesn't take action, the official said, though they wouldn't speculate on what those options might be.
More broadly, an intense campaign is being waged to persuade OPEC+ to speed up its output increases, Bloomberg reported earlier. The cartel meets virtually on Nov. 4 to review policy.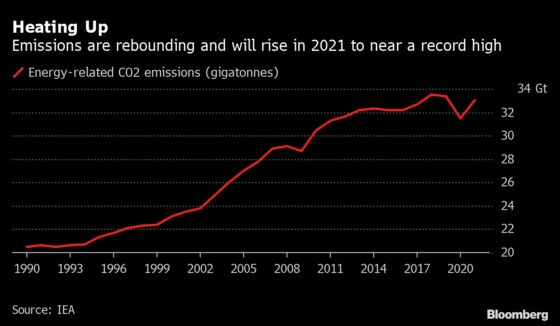 China Seeks to Join Another Multilateral Pact (8:40 a.m.)
China will apply to join the Digital Economy Partnership Agreement, which currently covers Singapore, New Zealand and Chile, to strengthen international cooperation on digital regulation, President Xi Jinping said during his virtual speech to the summit. 
It comes as Beijing looks more broadly to become part of regional trade agreements as a possible wedge to America. It has applied to join the Asia-Pacific's biggest working trade deal, the Comprehensive and Progressive Agreement for Trans-Pacific Partnership.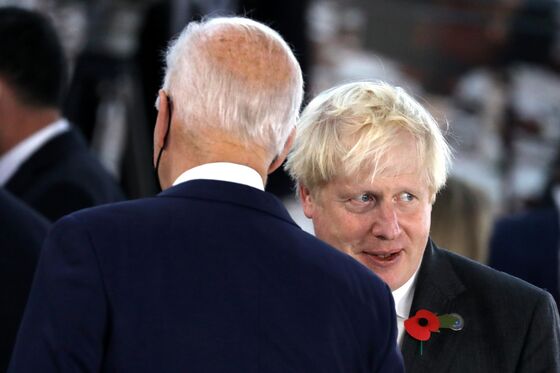 In Win for Argentina, G-20 Statement Mentions IMF Surcharges (8:30 a.m.)
Leaders are planning to ask their finance chiefs to look at the surcharge policy at the International Monetary Fund. Argentina, the IMF's largest debtor, has proposed that countries be exempted from paying surcharges amid the financial and economic burden of the pandemic.
A draft of the G-20 communique mentions that "our finance ministers look forward to further discussion of surcharge policy at the IMF Board in the context of the precautionary balances interim review." Two Argentine officials confirmed the statement will likely be included in the final communique.