Fed Vice Chairman Clarida Backs Gradual Rate Hikes
(Bloomberg) -- Federal Reserve Vice Chairman Richard Clarida said the central bank's gradual approach to interest-rate hikes is appropriate as U.S. monetary policy gets closer to its optimal longer-run setting.
"As the economy has moved to a neighborhood consistent with the Fed's dual-mandate objectives, risks have become more symmetric and less skewed to the downside than when the current rate cycle began three years ago,'' Clarida said at The Clearing House and Bank Policy Institute's annual conference in New York on Tuesday.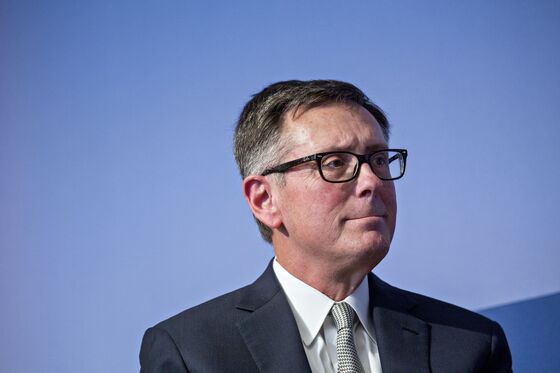 Gradual rate increases allow the Fed to "accumulate more information from the data about the ultimate destination for the policy rate and the unemployment rate at a time when inflation is close to our 2 percent objective," he said in the text of his remarks.
Faced with a slowing global growth outlook, some softening in U.S. housing and business investment, Fed officials are trying to communicate how incoming economic data will shape the path of monetary policy over the next year. Fed Chairman Jerome Powell is scheduled to speak in New York on Wednesday.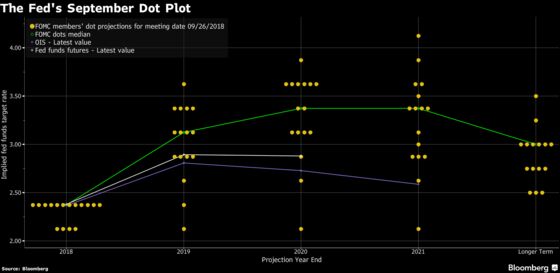 In his remarks, Clarida said the Fed is updating its estimates of the "uncertain" neutral policy rate and an unemployment rate consistent with stable prices "as new data arrive." Even so, rates are "much closer to the vicinity" of neutral than when the Fed started its rate-hiking cycle in December 2015.
His comments appeared less emphatic about the need lift rates than his interview with CNBC on Nov. 16, when he said getting the benchmark lending rate back to around 3 percent, the Fed's estimate of the long-run neutral rate, "would make sense." Currently, the benchmark lending rate is in a range of 2 percent to 2.25 percent.
"They are carving out maximum flexibility," said Julia Coronado, president of Macropolicy Perspectives in New York. "They want that optionality to say: 'We are going to take a break right now. But we are going to go again."'
The Fed's rate hikes have been predictable over the past year, coming once a quarter since December 2017. U.S. central bankers will raise the benchmark lending rate for a fourth time this year when they meet Dec. 18-19, according to futures markets that are pricing in about a 76 percent probability of a quarter-point hike.
After that, however, investors are becoming skeptical about the median forecast of Fed officials in September for three additional hikes in 2019. Clarida's speech indicated that incoming economic reports will be critical to the Fed's pace for next year, which could be more challenging for growth.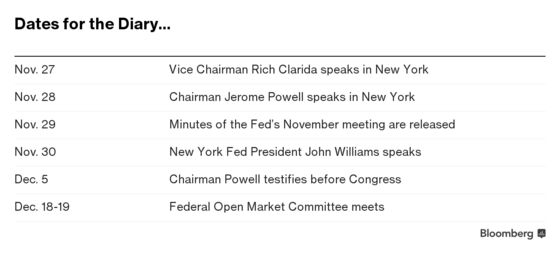 While the world's largest economy is robust by most measures, some signs of slowing have emerged recently, including a weaker housing market and capital expenditures that bolstered growth earlier this year. Orders at U.S. factories for non-military capital goods, excluding aircraft, were weak in October for a third straight month.
Clarida, who joined the Fed in September, sounded a note of caution over a slowdown in the amount businesses invested in equipment and software in the third quarter. "One data point does not make a trend, but an improvement in business investment will be important if the pickup in productivity growth that we have seen in recent quarters is to be sustained," he said.
Clarida's comments come at a time when price gains are running right around the Fed's inflation goal.
"While my base case is for this pattern to continue, it is important to monitor measures of inflation expectations to confirm that households and businesses expect price stability to be maintained," he said.
Clarida said inflation expectations in the University of Michigan's survey are within the range consistent with price stability but at its lower end, and that a market-based indicator points to the Fed's preferred price gauge "running at somewhat less than 2 percent."