Christine Lagarde on What Makes Her Laugh
(Bloomberg Markets) -- The International Monetary Fund's managing director since 2011 was the subject of the Bloomberg Markets Q&A in the May/June 2016 issue. Here, she divulges some of her off-duty habits and preferences to Bloomberg TV's Francine Lacqua, co-anchor of Bloomberg Surveillance and host of Leaders With Lacqua.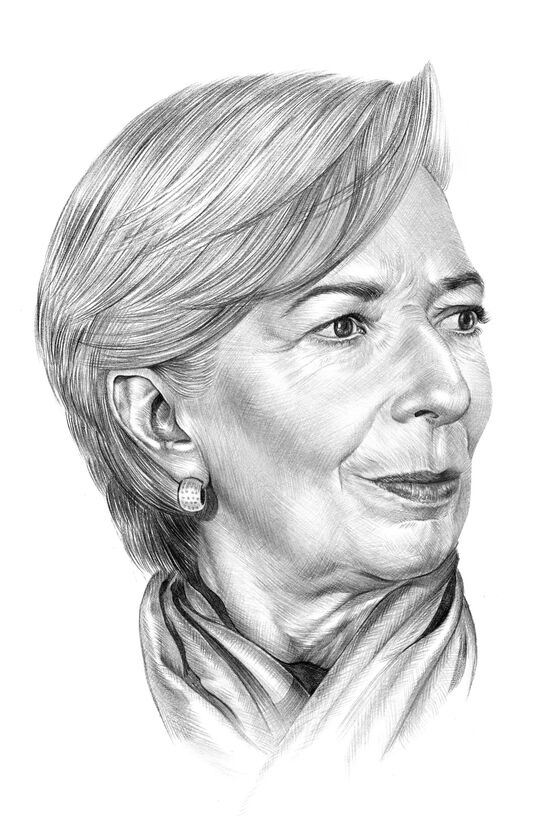 How many hours of sleep do you get a night?
Are you a morning or an evening person?
Do you have an essential morning ritual?
Green tea, buckets of it.
What's your favorite sport or sports team?
Which app is in heavy rotation on your phone?
Health check and weather forecast.
What are you reading right now?
The latest [Michel] Houellebecq novel; the latest essay by [Brookings Institution's] Robert Kagan.
Printed book, e-book, or audiobook?
What's your favorite place to go on vacation?
My rose garden in May and June and a hidden field of olive trees in Corsica by the seaside in September and October.
Do you have a strategy for fighting jet lag?
Listen to your body and follow its guidance. Little naps here and there do not hurt. Do not drink alcohol; drink plenty of water.
What living or historical person do you truly admire?
What's the last thing that made you laugh?
Any good joke from my son, who loves collecting and sharing them—not all politically correct.
What is your biggest fear?
Climate change's impact on my grandchildren.
What's the best advice you've gotten?
Grit your teeth and smile. Don't let the bastards get you.
What's the best advice you give to your children?
If you were 20, what business would you get into?
Art, particularly classical music or theater.
Do you ever expect to retire?