China Won't Slash U.S. Treasury Holdings, CSRC Official Says
(Bloomberg) -- China isn't likely to slash holdings of U.S. debt, and the country's burgeoning savings pile means it will need to keep parking money in the world's biggest government-bond market.
That's the message from Fang Xinghai, vice chairman of the China Securities Regulatory Commission, who said at a World Economic Forum panel in Davos, Switzerland that he doesn't think his country "will in any way significantly reduce its investment into the U.S. government bond market."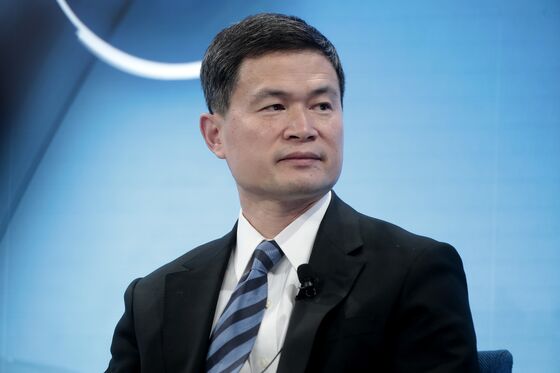 The comments come against a backdrop of trade tensions between the U.S. and China, with negotiators from both countries seeking to make progress on key issues following the implementation of a truce. China, which holds more than $1.1 trillion of Treasuries, is America's largest foreign creditor.
"China will continue to be a savings surplus country for some time, though the saving is declining," Fang Xinghai said. "We have to invest abroad, and the U.S. government bond market turns out to be a good place to invest."
Most analysts include in China's tally of U.S. Treasuries much of the amount that's held in the accounts of Belgium, given they say it is home to Chinese custodial accounts. Foreign official demand has stagnated in part because of a decline in global reserves, which peaked almost five years ago. The U.S. currency's strength has also played a role.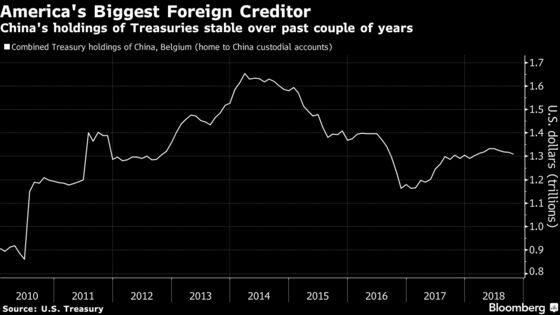 For now, the U.S. Treasury hasn't had difficulty selling its debt -- which amounted to more than $1 trillion in new issuance in 2018 -- as it's seen the biggest growth coming from the private sector. Still, some of the world's largest investors are warning that may not last. Ray Dalio, co-chairman and founder of Bridgewater Associates LP, said during a panel discussion in Davos that the U.S. may find it difficult to find buyers for its sovereign debt in years to come.
The question of who is going to buy America's bonds "is going to be an issue," he said.