China Tycoon Sets $2.4 Billion Bet Against Mahathir's Push-Back
(Bloomberg) -- Yan Jiehe, the founder of China Pacific Construction Group, is undeterred by Malaysian Prime Minister Mahathir Mohamad's vigorous push-back against some foreign deals.
CPCG, as the company is known, plans to invest as much as 10 billion ringgit ($2.4 billion) in infrastructure and high-technology machinery in the Southeast Asian nation over the next 10 years, it said in an emailed statement Thursday. It's setting up a local unit, CPCI Holdings Sdn., which will facilitate the deals and hire Malaysians for half of the 150 people it plans to employ.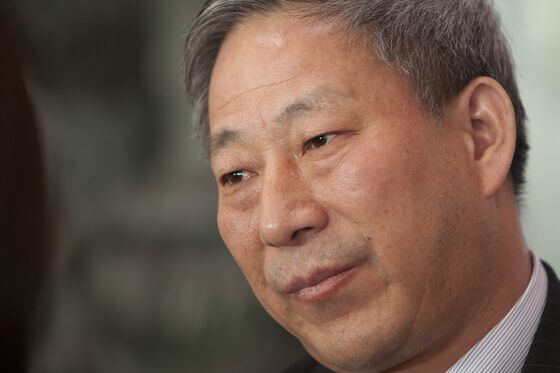 The planned investment comes after Mahathir warned against "a new version of colonialism" while meeting Chinese Premier Li Keqiang in August. The same month, he sent shares of Hong Kong-listed Country Garden Holdings Co. plunging when he said its $100 billion housing project in Johor, Malaysia, would be off-limits to foreign buyers. That led China's state-run Global Times newspaper to warn against "piercing" remarks by the Malaysian premier, which "will definitely make Chinese investors worry about Malaysian public opinion."
"We are open to increasing our investment, especially for federal projects that will benefit the people," Yan said in the statement. Malaysia has "excellent infrastructure, a robust eco-system and a big pool of trilingual talents. Kuala Lumpur, is thus, a strategic launchpad for our expansion into Asia Pacific."
Mahathir has sought to keep some balance between fulfilling campaign promises to review foreign deals while seeking investments. On his visit to Beijing in August, he said Chinese companies were still welcome as long as they employed Malaysian workers and improved local efficiency without harming domestic industries such as steel production.
CPCG is currently involved in a 200 million ringgit construction project in Sahabat, Sabah, in the eastern part of the country.