China Turns to New Commerce Minister as U.S. Tensions Simmer
(Bloomberg) -- Wang Wentao has the investor-friendly background that one might expect from China's next commerce minister. But it's political credentials that might be key to his success amid increasing hostility with the U.S.
Wang, 56, has held top positions in a number of provincial capitals across China, and was most recently governor of northeast Heilongjiang province for more than two years. He replaces Zhong Shan, who has reached the retirement age of 65 for ministerial-level officials.
A philosophy graduate, Wang spent 16 years working at an aerospace training institute in Shanghai, experience that makes him a defense technocrat with "unquestionable political purity," according to Feng Chucheng, a partner at research firm Plenum in Beijing. As national security becomes a priority in China's development plans, Beijing is increasingly looking to these kinds of officials to help drive President Xi Jinping's policies.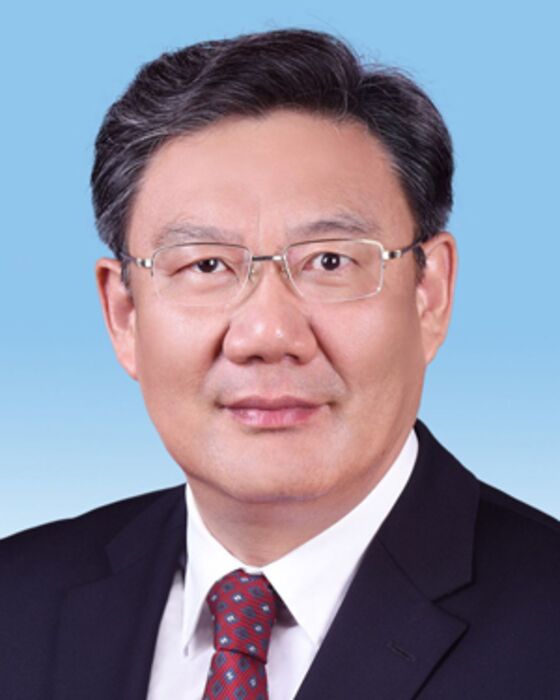 "The promotion of defense technocrats is a critical part of President Xi's modernization of governance," said Feng.
As commerce minister, Wang will help shape and implement China's economic policy goals of boosting consumer demand, becoming self-sufficient in key technology industries and navigating a tumultuous trade relationship with the U.S.
The latter will be crucial to China's economic progress, including Xi's ambitious goal of doubling gross domestic product by 2035. Wang will likely be a key player in any trade talks with the new U.S. administration under President-elect Joe Biden -- just as his predecessor Zhong was, having taken a more prominent role in trade talks about six months prior to the signing of the phase-one agreement.
"Sino-U.S. relations can't simply go back to the old days, and what's most important now is how to re-establish the Sino-U.S. relationship," said Zhang Monan, chief researcher at the Institute of U.S.-Euro at the China Center for International Economic Exchanges in Beijing. She said China will probably push to start talks with the U.S. on the second-phase deal.
Wang has already laid out plans for the coming year in his first work report as minister, delivered at the annual Commerce Ministry work conference on Dec. 26. China "forcefully and effectively responded to Sino-U.S. economic and trade frictions" in 2020, according to the conference summary. For the coming year, the new minister pledged that China would continue to open up its economy, stabilize foreign investment and strengthen multilateral and bilateral economic and trade cooperation.
He'll have to navigate tense relationships with trade partners criticising China's labor practices and market access. Australia is challenging China at the World Trade Organization after Beijing imposed hefty tariffs on some of its products amid deteriorating relations between the two nations. And while an investment deal with the European Union was finally given political backing after seven years of talks, it still needs the approval of the bloc's parliament, where some have raised objections because of China's human rights record.
With the U.S. broadening its trade war to the technology space, an important domestic policy focus for Beijing is building self-reliance in key tech industries to protect its supply chains.
"We've moved from a world where there were trade wars and plain old-fashioned wars to the heart of the matter being technological competition," said Orville Schell, director of the Asia Society's Center on U.S.-China Relations. "Xi Jinping in the last half year has really realized that the challenge is whether China can maintain adequate technology as supply chains get separated and as we begin to see the oil and water of the global technological commons separating."
During Wang's stint as governor of Heilongjiang Province, he vowed to build a business environment where there is no need to "beg" others in order to get things done, seeking to avoid corrupt practices where money is exchanged for power or access.
He stressed the business environment should be market-based, law-based and internationalized. The slogan "don't beg others to get things done" made it on the list of hot topics on social media platform Weibo in 2019, along with another slogan popularized by Wang, which pointed to the challenges of investing in China's northeast region, an area with a poor reputation for providing a fair business environment.
Wang showed little patience for those that didn't heed his calls, saying "whoever smashes the Heilongjiang brand should have their bowl smashed."
Wang was appointed as Communist Party Secretary for the ministry earlier in December. In a subsequent speech, he emphasized nurturing a strong domestic market by expanding and upgrading consumption as well as building a modern commerce and trade system.
"Compared to his predecessor, Wang is likely to be more proactive because he sees a bright path toward another promotion" given his relatively young age and the positions he's previously held, said Feng.