Memories of China's 1895 Shame Loom Over Envoy's High-Stakes Talks
(Bloomberg) -- If you're heading off to represent China in negotiations with a foreign power, the risk that a deal sparks a backlash at home is real.
That's the problem facing Chinese Vice Premier Liu He as he prepares for high-stakes trade talks Thursday in Washington. Comments from nationalist-leaning commentators have emerged on Chinese internet platforms in recent days comparing Liu to the Qing dynasty official who signed a much maligned treaty with Japan more than a century ago.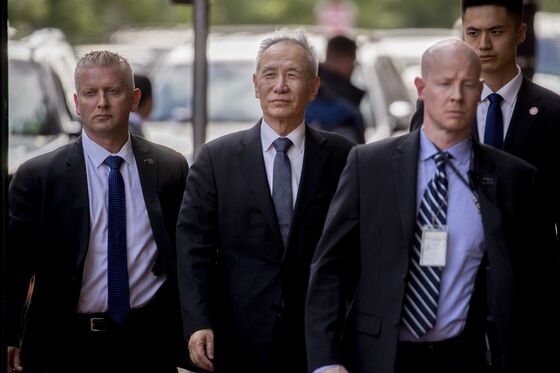 The official, Li Hongzhang, signed the Treaty of Shimonoseki in 1895, which remains a source of national shame because it obligated China to cede territory including Taiwan and open more ports to foreign trade. Although there's only been a smattering of comments drawing parallels between the two, the discussion highlights how high the stakes are for Chinese President Xi Jinping if the trade deal is viewed as bowing to U.S. demands.
"Liu He's mission is to be the second Li Hongzhang this time," well-known political commentator Deng Yuwen wrote in an editorial for a website that isn't freely accessible in China. "Both the verification and enforcement mechanisms of trade agreements and the structural reforms that the U.S. has repeatedly stressed will undercut China's prestige and interests, especially the authority of the top leader."
Such criticism can sting in China, where all school children are taught about the country's "century of humiliation" at the hands of colonial powers. In 2014, Chinese President Xi Jinping referred the 19th century war with Japan and the resulting treaty as "a very painful chapter in the history of the Chinese nation, leaving compatriots on both sides of the Taiwan Strait with heartache."
Similar issues over the consolidation of Chinese territory continue to cause Communist Party leaders anxiety, reflected in a front page commentary published Thursday in the state-run People's Daily that called American support for Taiwan a "dangerous gamble" that could impact China-U.S. cooperation on important issues. The article was written in response to U.S. lawmakers passing legislation urging regular arms sales to Taiwan.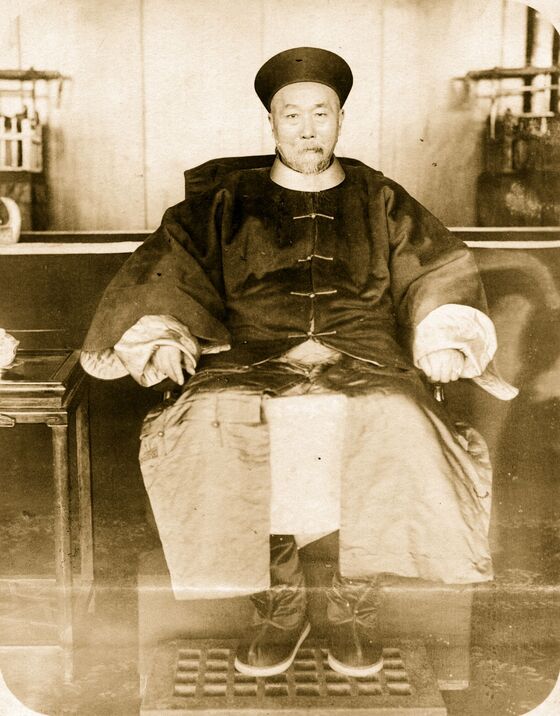 Trump has ramped up pressure on China to make more concessions by threatening to more than double tariffs on $200 billion goods, after what the U.S. characterized as backtracking by Chinese officials. People familiar with matter said the Chinese declared they would not change any of their country's laws as part of the deal.
While Beijing fast-tracked a foreign investment law in March to address U.S. concerns, officials would find it harder to justify changes to domestic laws that are seemingly directed by the Trump administration. The new FDI law was described by the People's Daily as the "inevitable result of China's new open economic system."
In late February, pictures of Trump meeting Liu and Li Hongzhang signing the treaty with Japan were circulated side by side on the Twitter-like social media platform, Weibo. The images appeared to show Liu sitting below Trump, drawing comments that suggested the U.S. wasn't treating Xi's envoy with respect. The related posts and pictures were later deleted.