China Outlines Possible Concessions to U.S. Ahead of G-20 Talks, Sources Say
(Bloomberg) -- Chinese officials have outlined a series of potential concessions to the Trump administration for the first time since the summer as they continue to try to resolve a trade war, according to three people familiar with the discussions.
The commitments for now fall short of the type of major structural reforms that President Donald Trump has been demanding, two of the people said, cautioning that a long road lies ahead in negotiations. One person said that talks between the world's two largest economies are continuing and constructive.
As a result, one of the people said, it raised doubts over how substantive a deal Trump could make with Chinese counterpart Xi Jinping when the two leaders meet later this month on the sidelines of the Group of 20 summit in Buenos Aires.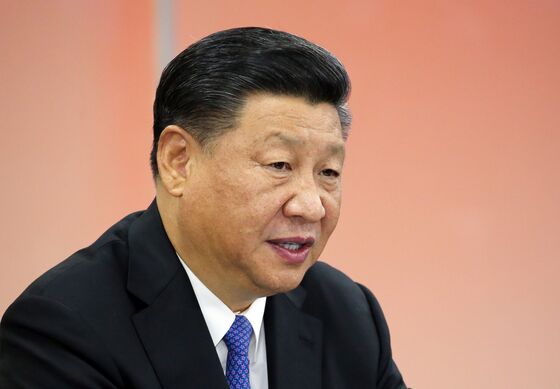 Most of the document appeared to be a rehash of previous changes already made by Beijing, such as raising equity caps on foreign investment in certain industries, according to one person. It did not contain the sort of commitment to change industrial policies such as Xi's "Made in China 2025" that Washington has been seeking, according to one person familiar with the discussions.
Two other people familiar with the talks also said the Chinese offer was a sign of what they characterized as constructive discussions between the two sides ahead of the planned G20 meeting between the two leaders.
A Treasury Department spokesman didn't reply to an emailed request for comment. At a briefing in Beijing Thursday, a spokesman for China's Ministry of Commerce didn't respond to journalists' questions on whether China had sent a list of concessions.
Stocks posted modest gains in most of Asia Thursday, while the the offshore yuan rose 0.2 percent to 6.9328 per dollar.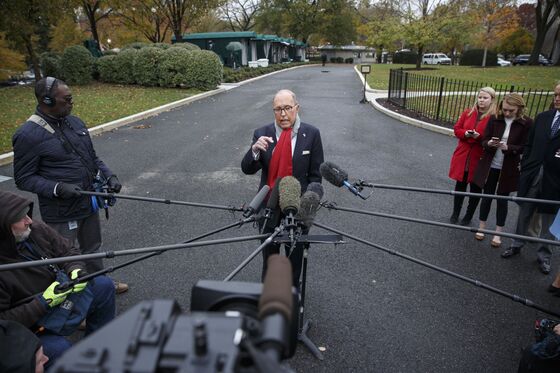 Treasury Secretary Steven Mnuchin and Xi's main economic emissary, Liu He, spoke last Friday for the first time in months. Since then, lower-level discussions have been held and Larry Kudlow, the head of Trump's National Economic Council, on Tuesday said the two capitals were in touch "at all levels."
On the American side, the discussions are currently being led by Mnuchin and the Treasury, which has raised questions among some observers about the process.
Mnuchin is seen as an advocate within the administration of a deal, while others such as Robert Lighthizer, the U.S. trade representative, have been pushing to continue raising pressure on Beijing to try to push for more meaningful reforms.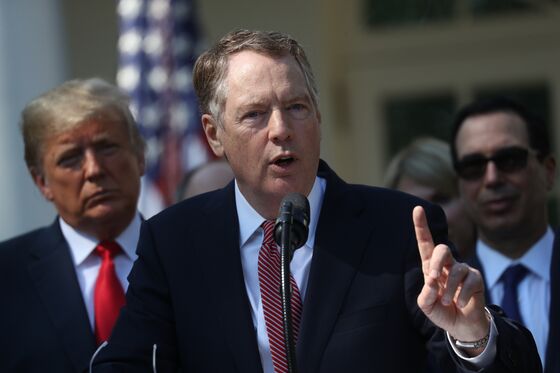 Mnuchin also was behind a framework deal announced in May that Trump later backed away from amid criticism from Democrats and Republicans in Washington that he was going too easy on China.
"Mnuchin and Kudlow cannot create a trade deal. They are not capable of it," said Derek Scissors, a China expert at the conservative American Enterprise Institute, who pointed to the two men's lack of experience in difficult trade negotiations. "Until I see Lighthizer ordered into the fray I don't think there will be a trade deal."
Scissors, who has previously advised the Trump administration on its China trade stance, said in an interview Wednesday the most likely outcome of the Trump-Xi meeting at the G20 was a "cease fire," or a deal to avoid any further escalation in tariffs while the two sides hold deeper discussions.
But he said the chasm between the two sides on issues such as Chinese industrial policy and intellectual property theft remained vast and that any post-G20 negotiations were likely to be difficult as a result.
Trade has been a key topic as leaders gather this week for regional summits in Asia. New Zealand Prime Minister Jacinda Ardern, who sat next to U.S. Vice President Mike Pence at a gala dinner in Singapore last night, told Bloomberg TV in an interview Thursday that she used the opportunity to push the case for free trade.