China's Xi Skips Another Summit, Plans G-20 Video Address
(Bloomberg) -- Chinese President Xi Jinping will address a Group of 20 summit this weekend via video link, continuing his preference to stay home as his government takes a zero-tolerance approach to fighting the coronavirus.
Xi will make an "important speech" to the meeting in Rome, Chinese Foreign Ministry spokesperson Hua Chunying said in a statement Friday. The event will be attended by U.S. officials including President Joe Biden and Treasury Secretary Janet Yellen.
Foreign Minister Wang Yi will attend the summit in Rome in person, ministry spokesperson Wang Wenbin said later at a regular press briefing in Beijing.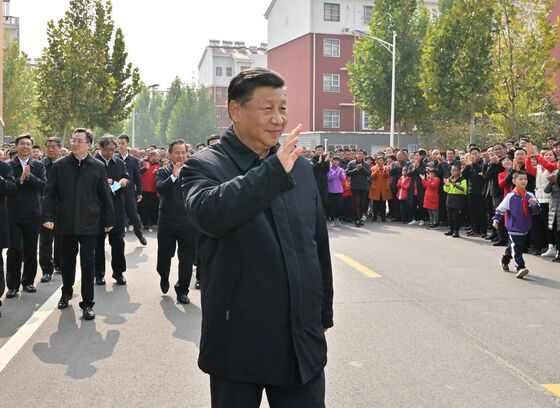 The decision by the 68-year-old Chinese leader to make a virtual appearance underscores his government's strict stance when dealing the pandemic. The ruling Communist Party is preparing to hold a major political meeting next month, and next year it will put on the Winter Olympics and a twice-a-decade congress that's expected to hand Xi an unprecedented third term as president.
Xi hasn't left China since Jan. 18, 2020, when he returned from a visit to Myanmar. That came five days before his government locked down the central city of Wuhan, a move that alerted the world to the severity of the virus that causes Covid-19.
The Chinese leader's stretch of some 650 days now without visiting another nation is the longest among G-20 leaders and looks set to continue. His government has repeatedly declined to provide information on whether Xi will attend the COP26 climate summit in Scotland next month.
China is working to contain a new Covid outbreak that has spread to nearly half of the country. Two high-speed trains that departed from the east were intercepted on their way to Beijing on Thursday after attendants were found to be a close contact of Covid patients.