China Regulator Defends Made-in-China 2025, Hopes for Trade Deal
Foreign entities should take a fair view of China's ambitious plan to transform its economy into a high-tech powerhouse, a key area of dispute in the country's trade negotiations with the U.S., a top Chinese regulator said.
The Made-in-China 2025 program is aimed at moving the economy from being a low-end manufacturer to a leader in sectors including robotics, clean-energy vehicles and biotechnology. But there have been accusations that government intervention as part of that breach WTO rules.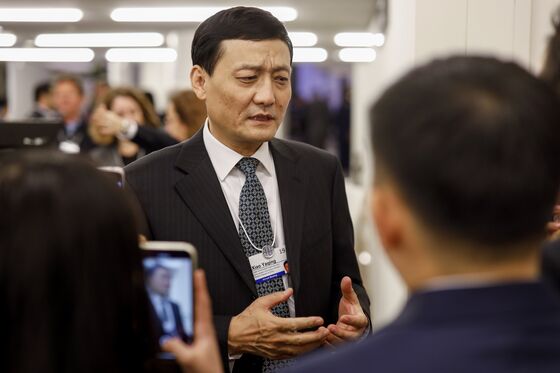 "Made-in-China 2025 is a natural result of China's development of its manufacturing industry," Xiao Yaqing, chairman of the State-owned Assets Supervision and Administration Commission, said on the sidelines of the World Economic Forum in Davos. "Our industrial development is needed by China and will be a contribution to the world. We've seen the gap and we must have our own industrial capability."
The rare comments by Xiao come amid complaints from the Trump administration of intellectual property theft and unfair state support of the manufacturing sector that have led the U.S. to impose tariffs on some $250 billion of imports from the nation. The dispute is one of the biggest threats looming over the global economy.
Intellectual property and China's alleged practice of forcing foreign companies to hand over technology to gain access to its markets formed a large part of the agenda over the three days of early-January talks. Yet the discussions amounted more to an airing of grievances than constructive negotiations, according to participants and others briefed on the talks.
"For IP protection, it's not from external pressure. We are doing it because we need that for better innovation," Xiao said. "In the past, we weren't aware of its significance to innovation, but since 2012 the awareness was greatly improved. Better IP protection has become a consensus."
SASAC is a regulatory body that oversees about 100 Chinese government-run companies, including China National Petroleum Corp., China Mobile Communications Corp. and Air China Ltd.
"Globalization will benefit everyone, especially the bigger economies," Xiao added. "As a regulator, I hope the trade frictions will end as soon as possible."