China Ready for 'The Worst' in U.S. Trade War, Official Says
(Bloomberg) -- A senior Chinese government official struck a bullish tone in response to U.S. President Donald Trump's latest round of tariffs, saying the country could withstand "the worst" that could happen.
Fang Xinghai, vice chairman of the China Securities Regulatory Commission, said Trump's tactic of trying to pressure China into trade concessions wouldn't work because the economy was too strong. Tariffs on all exports to the U.S. wouldn't be enough, he said.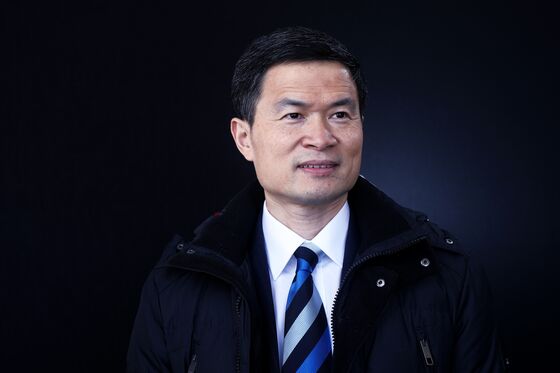 "Even in that scenario, the negative impact on China's economy is about 0.7 percent of GDP decline," Fang said on a panel at a meeting of the World Economic Forum in Tianjin on Tuesday. "China has ample fiscal and monetary policies to cushion that impact. So we prepare for the worst, and we think the economy will still be fine."
Trump announced on Monday that the U.S. will impose a 10 percent tariff on about $200 billion of Chinese goods next week, and will raise the rate to 25 percent next year. China has not officially announced countermeasures, but has said previously it would retaliate by imposing duties on $60 billion of U.S. goods ranging from liquefied natural gas to aircraft.
"I think China probably will have more than tariffs as a reaction," Zhu Ning, deputy director of the National Institute of Financial Research at Tsinghua University in Beijing, said at a panel of the same forum in Tianjin. "Let's not forget the entire global economy has become ever more integrated, so it is no longer one country against the other, but it's about the supply chain."
Fang also said that he's confident that relations between both countries would normalize eventually.
"It is good for the U.S. economy to have good relations with China and good for the rest of the world," he said. "President Trump, as shown in the North Korean affair, is able to revert himself very quickly. I think we have to take that into account."
Chinese financial markets' reaction was muted following the new tariffs. The Shanghai Composite Index was little changed at the lunch break Tuesday after closing at its lowest level in almost four years on Monday.
"We're making sure foreign businesses are being treated equally," Fang said. "I think there are a lot of things we can discuss, but negotiations cannot be done with these kinds of tactics."