Top U.S.-China Diplomats Agree to Keep Talking, Control Tensions
Senior diplomats from the U.S. and China agreed to maintain regular communications to control tensions even as they spar on Taiwan and a range of other issues. 
During a meeting with U.S. Secretary of State Antony Blinken in Rome on Sunday, Chinese Foreign Minister Wang Yi called for regular exchanges between them "to manage and control differences between the two sides, properly resolve problems that arise, so as to enhance understanding, eliminate doubts, avoid misjudgments and explore cooperation," Xinhua News Agency reported.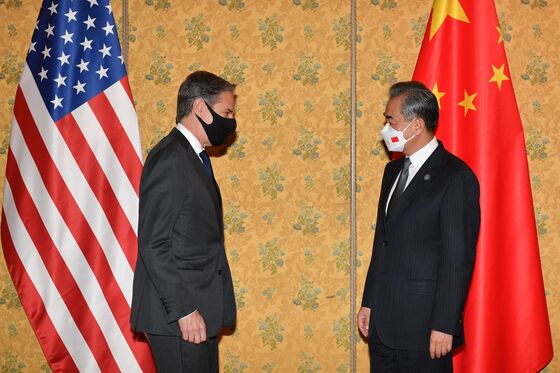 The U.S. said Blinken "underscored the importance of maintaining open lines of communication to responsibly manage the competition." He said the U.S. and China can work together on issues like North Korea, Myanmar, Iran, Afghanistan and climate even as the countries disagree on human rights and Beijing's policies toward Hong Kong, Taiwan and Xinjiang. 
Exchanges between top officials of the world's biggest economies have increased in recent weeks even as tensions rise over Taiwan, with China sending more fighter jets near the island and President Joe Biden saying the U.S. would defend Taipei from an attack. Chinese President Xi Jinping and Biden plan to hold a virtual summit soon, and both governments have set up a working group to solve thorny issues that spiraled in the final year of the Trump administration. 
Wang said it was urgent for both sides to "make political preparations and provide necessary conditions for the next phase of exchanges." He pointed out that Taiwan was the most sensitive issue between China and the U.S., urging the U.S. to "pursue a real one-China policy, instead of a fake one."