China Is Said to Prepare State Support for HNA Fundraising
(Bloomberg) -- China's top leaders have agreed to help HNA Group Co. raise funds, according to people familiar with the matter, providing a safety net for a conglomerate that's staggering under the weight of more than $93 billion in debt.
Officials at the highest levels of government have recently determined that Hainan-based HNA is currently facing a liquidity issue and should be helped, according to the people, who asked not to be named discussing a private matter. On June 12, a senior official at the People's Bank of China led a meeting with three regulators, the Hainan provincial government, HNA Co-Chairman Chen Feng and the group's biggest creditor, instructing attendees to support HNA's future bond issues, the people said.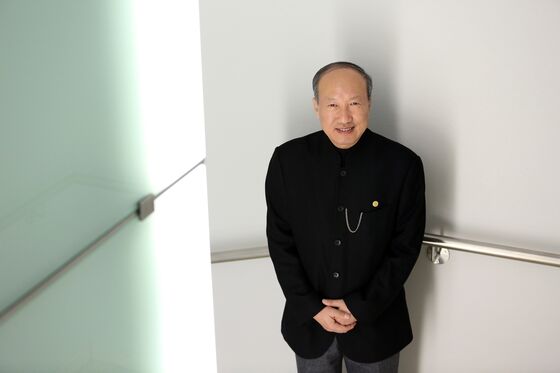 The move offers much-needed relief for HNA, which last year couldn't generate enough profits to pay interest expenses, and signals that the conglomerate is putting its biggest problems behind it. After years of empire-building, the company that once symbolized China's insatiable appetite for global assets has reversed course, selling nearly $15 billion of buildings and shares this year as borrowing costs surged.
Chinese top leaders determined that HNA is unlike Anbang Insurance Group Co. and Tomorrow Group, the people said. It wasn't immediately clear how HNA was different from those groups.
Anbang has been taken over by the government and its former chairman is serving an 18-year prison sentence after being convicted of fundraising fraud and embezzlement. Financier Xiao Jianhua, who led the Tomorrow Holding Co. empire, was taken away by Chinese authorities in early 2017, the South China Morning Post reported at the time. The newspaper subsequently cited mainland sources as saying that Xiao was helping with investigations into matters that included "bribery and stock market manipulation."
As to HNA, the government has instructed it to focus on its main business of travel, and to stop diversifying through acquisitions, the people said. While it wasn't clear how exactly HNA's bond sales will be supported, the most common ways for banks to help is to buy them or arrange their sale.
With HNA's creditors, banks will manage their dealings with HNA at a headquarters level, while state-run China Development Bank will be in charge of future creditor meetings, according to the people. That could prevent any lenders or branches from breaking rank.
Attendees of the PBOC meeting included representatives of the China Banking and Insurance Regulatory Commission, National Association of Financial Market Institutional Investors, State Administration of Foreign Exchange, China Development Bank, Hainan's provincial government and the HNA Co-chairman, the people said.
The PBOC, CBIRC and the Hainan provincial government didn't immediately reply to faxed requests for comment. Calls to a representative at China Development Bank weren't answered. HNA declined to comment.
Signs of HNA's financial struggles began to emerge in August, when its interim report showed the conglomerate paid the highest interest expense among non-financial companies in Asia. That came after it spent more than $40 billion on a buying spree that resulted it in becoming the largest shareholder in companies such as Deutsche Bank AG and Hilton Worldwide Holdings Inc.
Concerns about HNA's financial situation mounted in the ensuing months amid government scrutiny over the country's most high-profile acquirers of foreign assets. In November, HNA sold China's most expensive short-term dollar bond and a month later China Citic Bank Corp. said a unit of the group had repayment difficulties. In January, as the volume of news about HNA's liquidity issues were peaking, it suspended six of its listed stocks from trading.
However, the financial concerns have been easing in the last few months after a flurry of asset sales, including its $6 billion sale of Hilton Worldwide shares, helping many of HNA's bonds rebound from record lows.
Separately, HNA's Bohai Capital unit, which houses the group's aircraft leasing business, plans to sell as much as 2 billion yuan ($311 million) of three-year bonds next week at yields ranging from 6.5 percent to 7.5 percent, according to a filing with the Shenzhen Stock Exchange Friday.