Charting the Global Economy: Week Was One for the Record Books
(Bloomberg) -- Economic data this week showing the damage inflicted by the coronavirus pandemic were nothing short of breathtaking.
The labor market has cratered in the U.S., the U.K. is looking at its worst economic setback in centuries and joblessness in the euro area is soaring. These developments explain why developed nations are responding with massive fiscal stimulus, while developing countries are leaning on the International Monetary Fund for help.
Here are some of the charts that appeared on Bloomberg this week, offering insight into the latest developments in the global economy: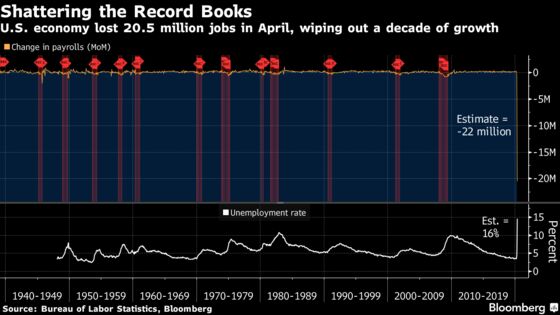 In the harshest downturn for American workers in history, employers cut an unprecedented 20.5 million jobs in April and the unemployment rate more than tripled to 14.7%. The jobless rate now stands at its highest since the Great Depression era of the 1930s.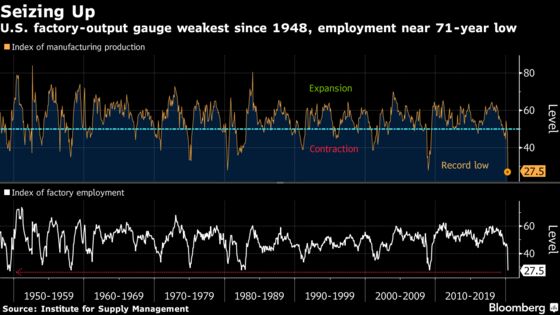 The Institute for Supply Management's measure of factory output shrank in April at the fastest pace in records back to 1948, prompting a sharp reduction in manufacturing employment. The purchasing managers group's jobs index for the sector slid to the lowest in almost 71 years.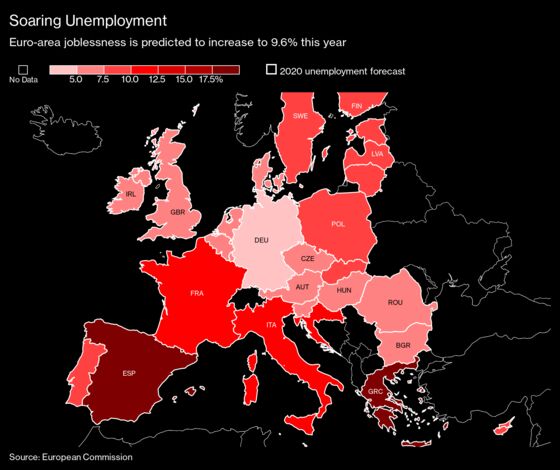 European governments that unflinchingly deployed tens of billions to prevent a catastrophic jobs crisis are now grappling with the challenge of turning off the tap on what's become one of the biggest welfare experiments in history.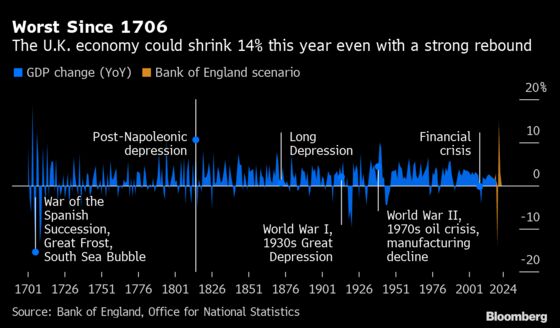 The U.K. economy is heading for its worst year in more than three centuries, with output at risk of shrinking by 14%. That's the warning from the Bank of England, which said on Thursday that the lockdown to stop the spread of coronavirus could leave the economy almost 30% smaller this quarter than at the end of 2019 and with more than double the unemployment rate.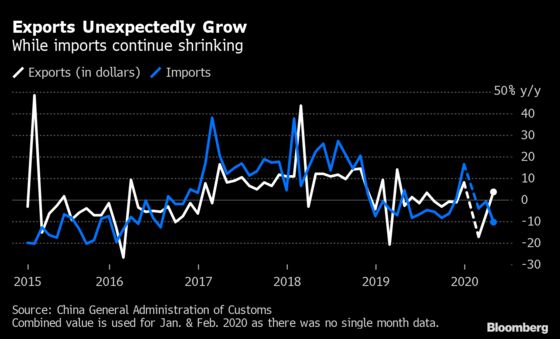 China's exports unexpectedly rose in April aided by stronger shipments to Southeast Asia, even as the coronavirus pandemic damaged global demand.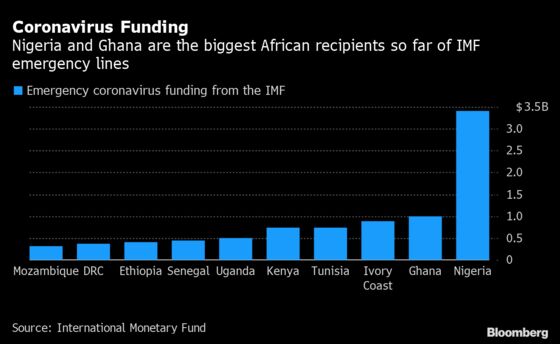 The International Monetary Fund agreed on Wednesday to disburse $1.2 billion of loans to Kenya and Uganda, bringing its total emergency coronavirus funding for Africa to $10.4 billion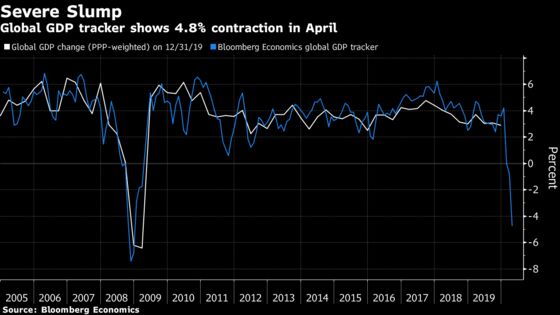 Bloomberg Economics' global GDP growth tracker dropped sharply again in April, indicating the world economy contracted at an annualized rate of 4.8%, down from a drop of 0.8% in March and a far cry from growth of 4.2% at the start of the year.