Charting the Global Economy: Virus Fears Rattle Sentiment
(Bloomberg) -- The world economy is poised this year for its weakest performance since the financial crisis as the coronavirus elevates uncertainty.
Business sentiment has tumbled in Asia and global equity markets collapsed. In the U.S., data covering the period leading up to the outbreak indicated the world's largest economy was showing greater promise at the turn of the year.
Here's some of the charts that appeared on Bloomberg this week, offering a pictorial insight into the latest developments in the global economy.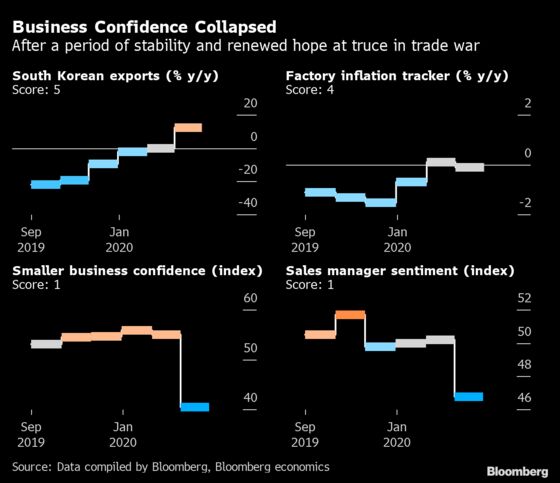 A range of early indicators of China's economy in February confirm that the coronavirus outbreak has crippled production and consumption, as factories remain below capacity and transport is curtailed.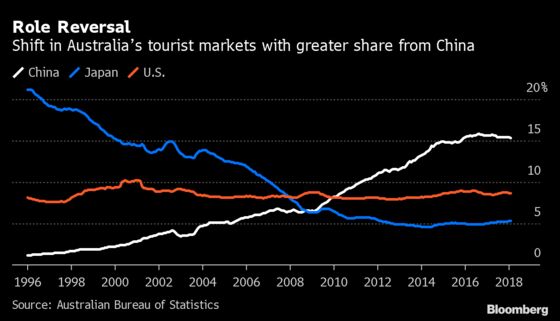 The coronavirus hit has exposed the extraordinary depth of Australia's economic dependence on China and fueled questions over whether the nation is too reliant on the Asian behemoth.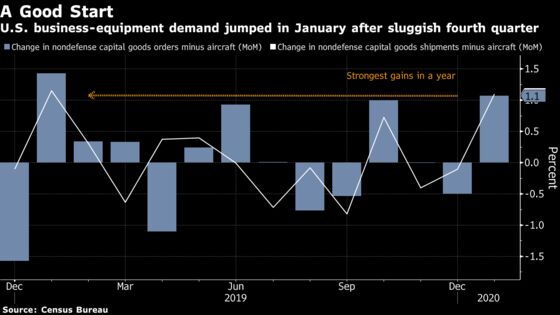 Core-capital goods orders and shipments jumped in January, a welcome respite in the corporate investment slowdown that weighed on the economy last year.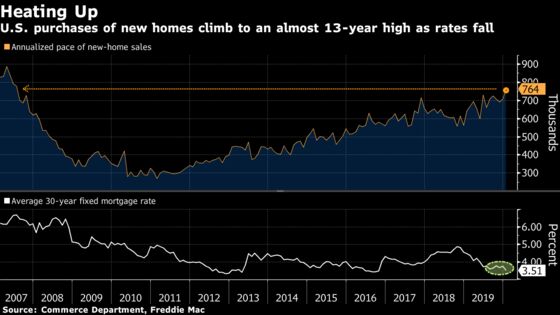 New-home sales surged at the start of the year, reaching the highest level since mid-2007 on cheaper mortgage rates and favorable weather.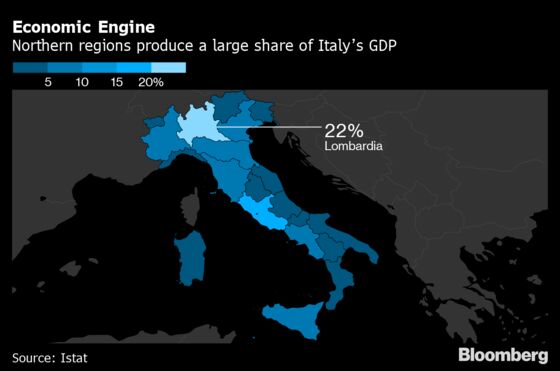 Italy appears never far from a recession, and the spread of the coronavirus may just tip it back into the danger zone. Long Europe's weak link, it now has to deal with a jump in infections and a government lockdown in an area that's both the country's financial center and its industrial heartland.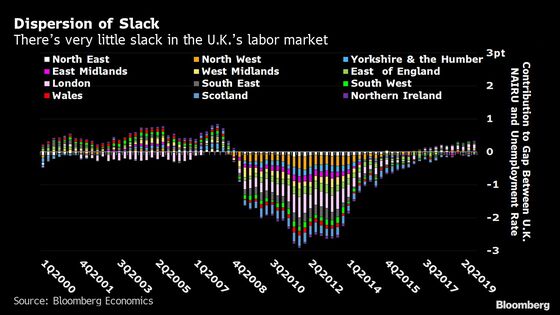 The U.K. government will use the March 11 budget to unleash a fiscal boost designed to repay voters for their backing in the election last December and bridge the productivity gap between regions. In reality, it's likely to be some time before the extra spending impacts living standards in a meaningful way, according to Bloomberg Economics.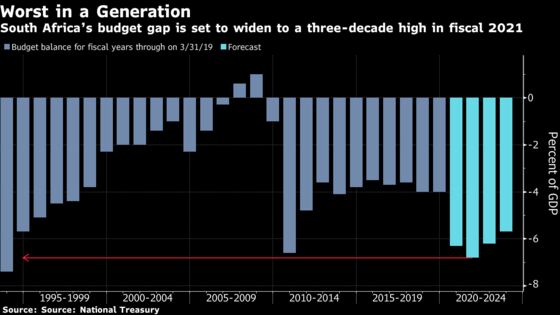 A sharp slowdown in South Africa's economic growth and mounting demands for support from financially distressed state-owned companies will result in the highest budget deficit in a generation.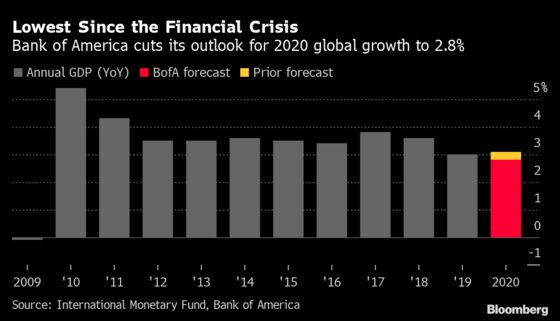 The world economy is now on course for its weakest year since the financial crisis as the coronavirus damages demand in China and beyond, according to analysts at Bank of America Corp.