Charting the Global Economy: Slowly Getting Back to Work
(Bloomberg) -- China is slowly getting back to work after an aggressive quarantine that shut down huge swathes of industry in the world's second largest economy.
But it's a slow process, and the fallout from the epidemic is still being felt. That's no surprise, given China's rampant growth this century that's made it a huge force in the global economy.
You can also come with us to Silicon Valley. We've got the lowdown on America's richest town.
Here's some of the charts that appeared on Bloomberg this week, offering a pictorial insight into the latest developments in the global economy.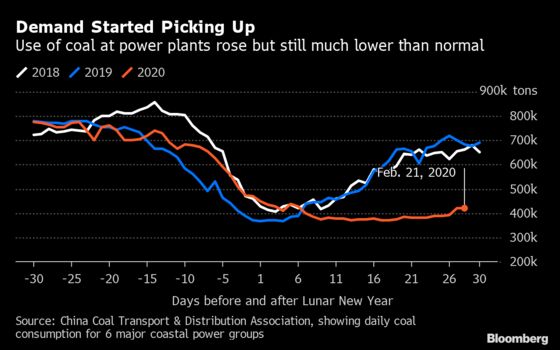 China is slowly starting to get back to work, as it battles the coronavirus outbreak that has killed more than 2,000 people and sickened tens of thousands. For all the key charts on China, click here.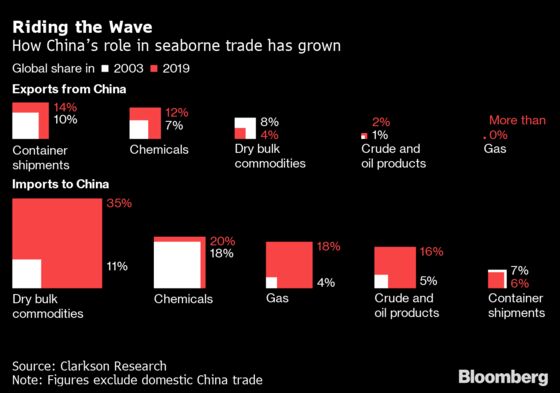 The unprecedented gyrations caused by the coronavirus have hit the shipping business because 90% of all trade moves by sea and China has grown into the maritime industry's main source of cargoes.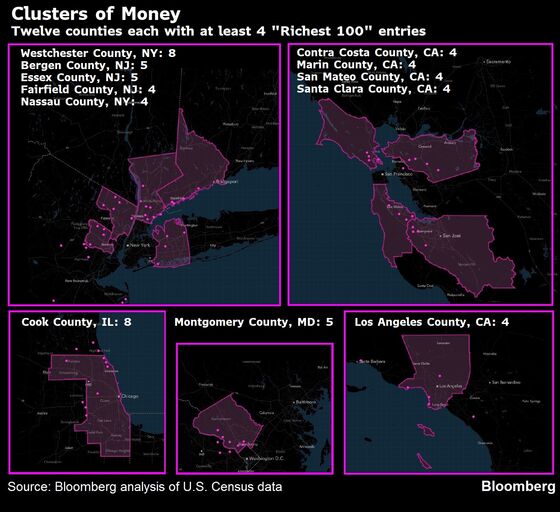 For the fourth straight year, Atherton, California topped Bloomberg's Richest Places annual index. With an average household income of more than $525,000, it became the first and so far only community to top the half-million dollar mark since Bloomberg started compiling the index in 2017.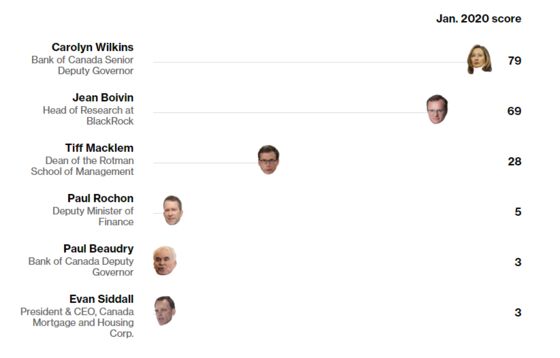 Economists are declaring it's a two-way race to succeed Stephen Poloz as governor of the Bank of Canada, with the central bank's No. 2 and BlackRock Inc.'s head of research vying for the role.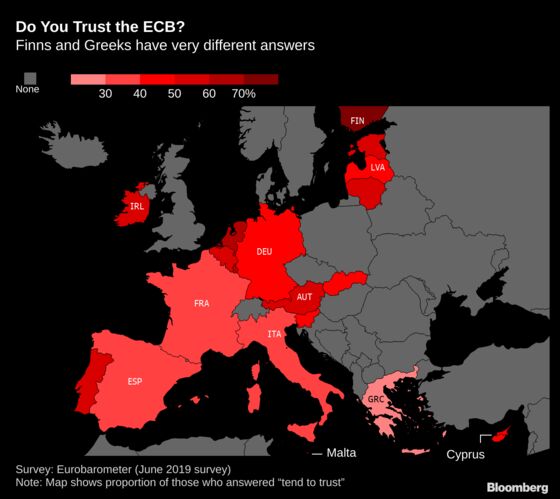 Subzero rates are in their sixth year in the euro zone, and the fatigue is especially evident in countries with strong savings cultures like Germany: such unpopularity of negative monetary policy risks creating a political brake on the measure at a time when populism is focusing the minds of officials.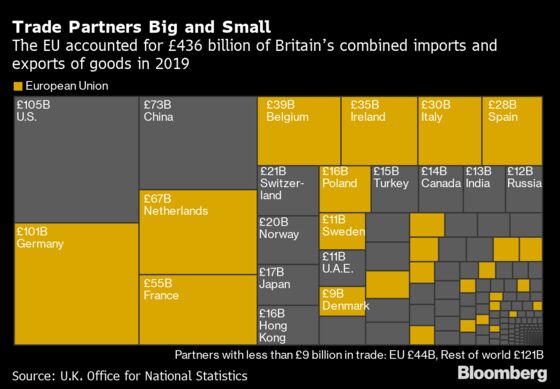 The European Union is by far the U.K.'s biggest trade destination, accounting for 436 billion pounds ($570 billion) of commerce last year -- almost 50% of the country's total trade in goods.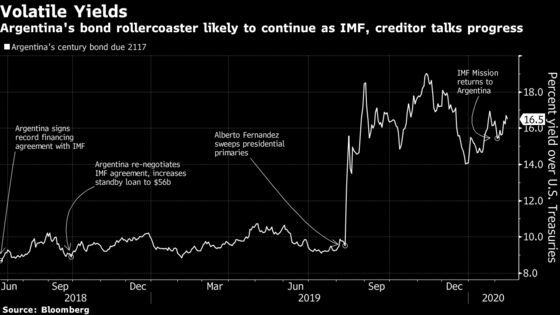 For all their turbulent relationship over the decades, the International Monetary Fund this week gave Argentina the backing it needed to hit its bondholders with a significant haircut.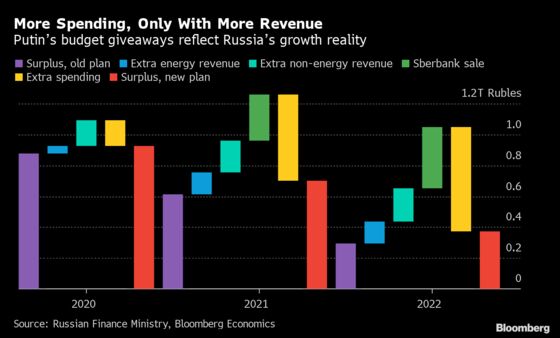 Vladimir Putin is making good on his pledge to boost spending, though the modest scale of planned stimulus suggests Russia's president recognizes the economy needs long-run investment more than a short-term boost, according to Bloomberg Economics.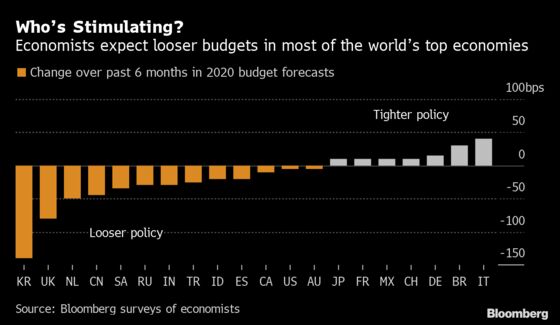 Governments across the world are starting to use more fiscal firepower to boost economies: In more than half of the world's 20 biggest economies, analysts now expect looser budgets this year -- in other words, bigger deficits or smaller surpluses -- than they did six months ago..