Charting the Economy: Global Growth Was Sputtering Before Virus
Europe's economies were essentially stagnant and U.S. demand downshifted at the end of 2019, prior to the coronavirus outbreak that further complicates the global growth outlook.
Here's some of the charts that appeared on Bloomberg this week, offering a pictorial insight into the latest developments in the global economy.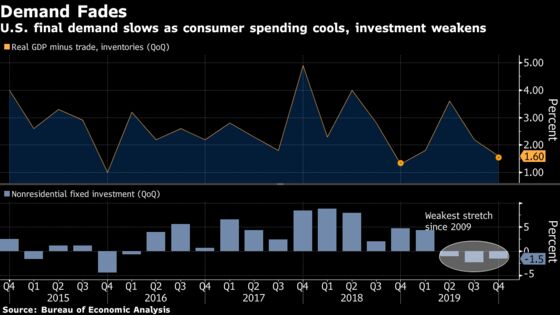 The government's first reading on fourth-quarter growth showed gross domestic product minus the volatile inventory and trade components, a key indicator of consumer and business demand, posted one of the weakest readings since the end of 2015.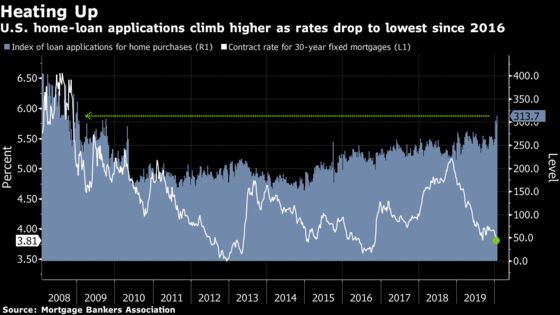 Spring is arriving early for the housing market. After recent data showed stronger fourth-quarter sales and construction, the Mortgage Bankers Association's index of loan applications for home purchase climbed to the highest level since early 2009.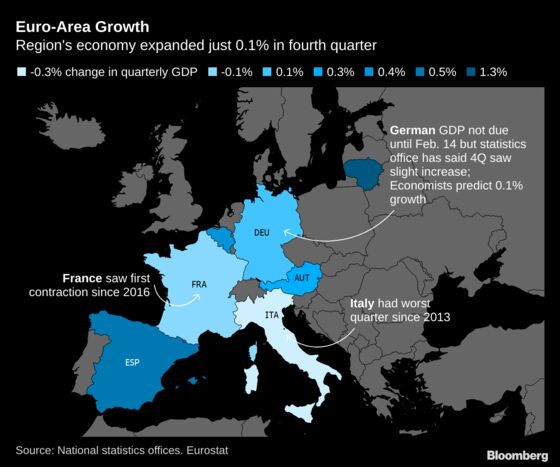 The euro-area economy barely grew at the end of 2019 as unexpected contractions in France and Italy dealt the bloc its weakest quarter in almost seven years.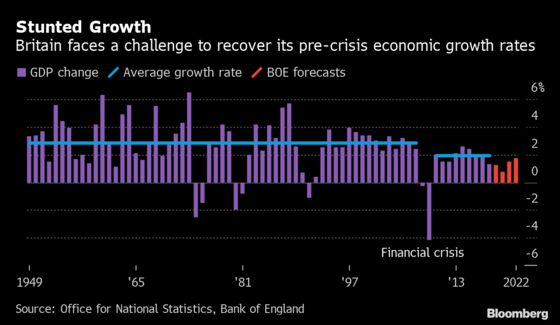 On the eve of Britain's departure from the European Union, the Bank of England delivered a downbeat assessment of the medium-term outlook, with U.K. economic growth predicted to be less than 1% this year -- the worst performance in a decade.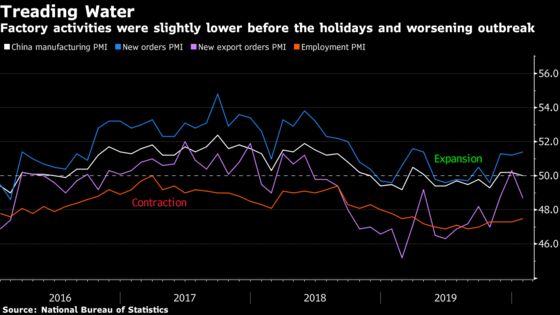 The first official indicator of the Chinese economy in 2020 signaled the nation's factories were struggling even before the country shut down for the Lunar New Year holidays and the coronavirus outbreak worsened.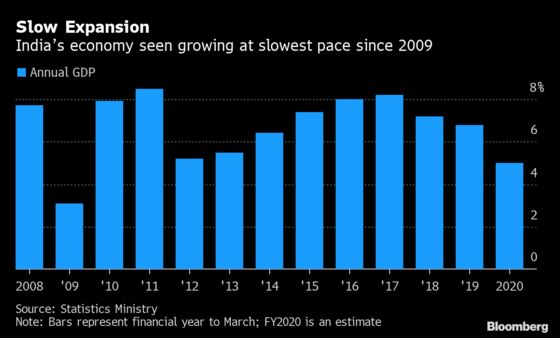 Abandoned Indian developments tell the story of an economy in distress, a banking system in pain and consumers too worried about job cuts and rising costs to spend.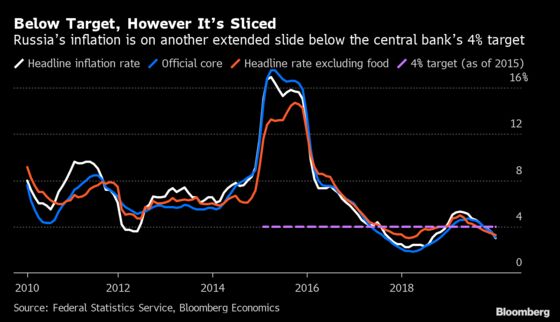 Russian inflation is on another extended slide below the central bank's 4% goal, yet changing that target -- as some have suggested -- would be harmful, according Bloomberg Economics.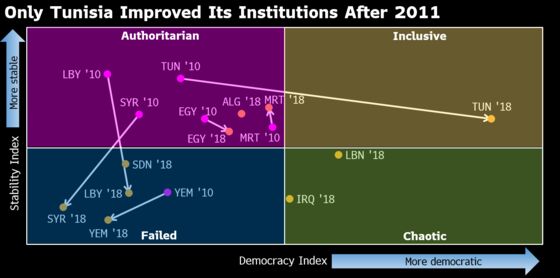 Most Arab republics have witnessed popular protests since 2011 and these resulted in the government falling in four countries last year. Will they lead to better states and stable economies? The odds for success are low, according to Bloomberg Economics.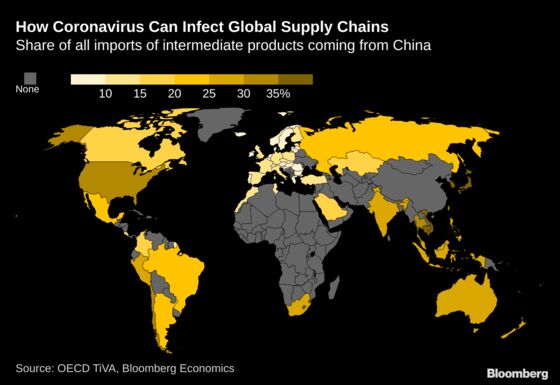 China is the world's largest exporter of intermediate manufactured products -- components destined for use in supply chains across the world. About 20% of global imports of those products came from China in 2015, according to Bloomberg Economics' calculations based on OECD trade data. The longer the coronavirus curtails China's industrial output, the bigger the risk of disruption to factories elsewhere.