CFOs, Vice Presidents, Orthodontists Top U.K.'s Best Paid Jobs
Britons looking for a new highly paid job in 2020 might want to consider becoming a chief financial officer, according to a ranking of salaries offered in job adverts on recruitment website Indeed.
Postings for CFO positions offered average pay of 112,666 pounds ($148,000), the analysis found, while vice presidents of sales and engineering also attracted six figure salaries. Those looking to switch industry should look at health care, which accounted for almost half of the 20 top paying roles including orthodontists and dermatologists.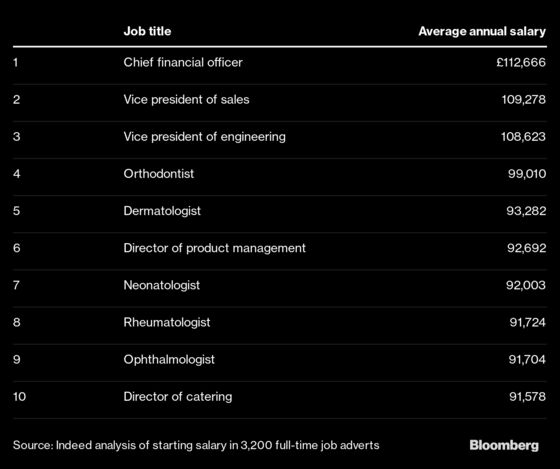 Switching job has long been the best way to secure a bump in salary in the U.K. The so-called "disloyalty bonus" meant those who moved jobs last year saw their pay surge 8%, compared to just 1.6% for workers who stayed in their role.