Central Banks Now Have More Traction on Climate Than Protesters
Central bankers hold the key to one of the most important levers in the climate-change fight: money.
In addition to pledges to incorporate climate change into policy decisions and mandates, potentially affecting trillions of dollars in financial assets, some are considering penalties on collateral linked to emissions. Others are forcing banks to directly confront climate-change risks head-on through so-called stress tests that add up the costs to their balance sheets.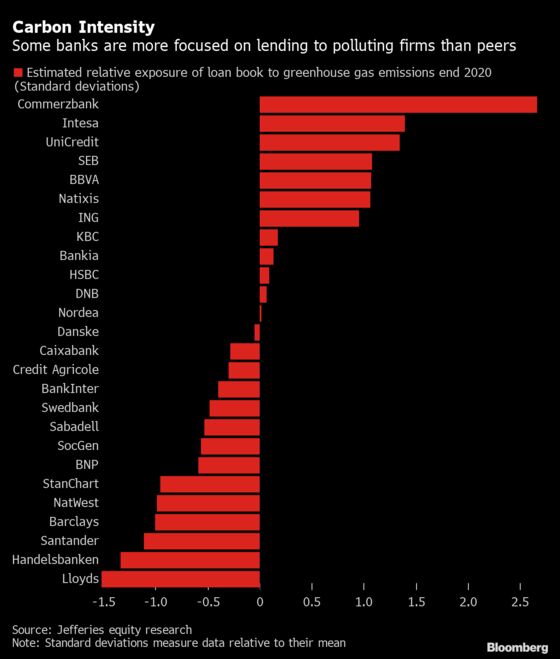 Their view is that environmental damage, and the transition to a net-zero economy, are economic and financial risks. Banks, insurers and investors can't ignore them, and regulators are turning a screw that's steering the financial system away from funding fossil fuels. On the eve of the COP26 conference of global leaders, the Bank of England threatened to "come down pretty hard" on companies failing to manage climate risk starting from 2022. 
"We'll be changing gear next year, because it goes from this phase where everyone is learning, to a core supervisory expectation," Sam Woods, head of the BOE's Prudential Regulation Authority, told Bloomberg TV on Oct. 28. 
While the warnings from central bankers echo some of what scientists and protestors have been saying for years, their voices can't be ignored in boardrooms. Regulators also have the power to penalize banks for being overly exposed to polluting industries by ordering them to hold more capital to account for the risk.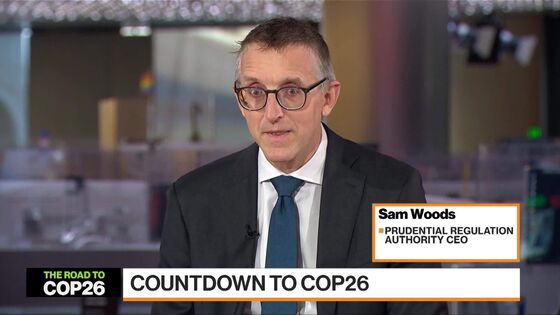 Bank of England Governor Andrew Bailey and Frank Elderson, a European Central Bank executive board member, will speak on the issue Wednesday alongside a closed-door meeting involving central bank governors and finance ministers gathered at COP26 in Glasgow.
Not every institution is moving forward at the same speed. The U.S. Federal Reserve has been a notable laggard, though that's shifting under Treasury Secretary Janet Yellen. She met finance leaders in Glasgow on Tuesday to urge them to channel more capital into the fight against climate change, and last month a panel of top regulators she leads declared the issue an "emerging threat" to financial stability, a move that signals agencies should make preparations to contain the risk. 
The encroachments of regulators into climate issues have already attracted controversy, and some central bankers argue that decisions in this area are better left to politicians. Environmental groups, meanwhile, accuse the regulators of doing too little. Extinction Rebellion staged several protests outside the BOE this year, while activists from Greenpeace paraglided on to the ECB's roof in Frankfurt. 
"When the technocrats jumped into the environmental movement, they complemented the awareness-building that activists had been doing," said Yana Kakar, a sustainability expert and global managing partner emeritus at the investment strategist Dalberg Advisors. "For asset allocators, it makes responding to climate change part of their fiduciary duty."
But there are calls for more action from the global monetary guardians. At COP26, Barbados' prime minister, Mia Mottley, said quantitative easing targeted at climate change could make a huge difference, pointing out that the world's biggest central banks have spent $25 trillion over the past 13 years.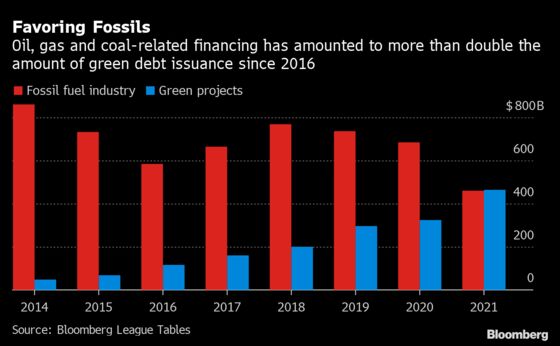 For those driving the climate issue within central banks, they say their starting point is influencing discussions at lenders, investment banks and asset managers. Elderson of the ECB says it's all about the "mind-set change."
"This will set in motion tens of thousands of minds that need to translate what we are seeing here for mankind into what it means for work as a credit manager or a bank CEO," said Elderson, who chairs the Network for Greening the Financial System, a club of 100 central banks and supervisors coordinating work on the issue.
Some of their most crucial work rarely garners mass attention. This includes devising the scenarios that underlie the stress tests that determine a bank's exposure to climate risks. Commercial bankers acknowledge that central bank attention means it's harder to ignore the issue.
This includes devising rules to classify what counts as a green bond or loan, and designing the stress tests to determine a bank's exposure to climate risks. Commercial bankers acknowledge that central bank attention means it's harder to ignore the issue.
"It forces banks to ask themselves the right questions and learn from one another," said Adrienne Horel-Pages, chief sustainability officer of La Banque Postal SA, a French lender. "It brings a culture to the banks and especially to top management."
Riksbank May Change Collateral Rules to Address Climate Risks
Work by the NGFS has also been instrumental to the surge of sustainable finance, which includes securities linked to environment criteria. Almost $847 billion of those assets were issued in the first half of this year, up from just $26 billion in during the whole of 2013, according to BloombergNEF. 
Still, some are skeptical about how much power central banks can really wield in the climate arena.
"There is a role there for them, but there's a danger of looking at the central bank to do too much," said Lars Peter Hansen, a University of Chicago economist and Nobel laureate. "If the central banks put on the table that they're doing things about climate, and that isn't very potent, that can hurt their reputation down the road."
Across major central banks, the pace of action so far is varied. The People's Bank of China under Governor Yi Gang was among the first to set down criteria for green finance. The nation's $56 trillion financial system is dominated by banks that generally obey advice from the PBOC, giving Yi authority that other central banks can only dream of.
In the euro area, the ECB finally agreed this year after a lengthy review to consider the environment and climate change in its decision making process. In August, it advertised a position for a climate scientist to work in a division reporting directly to President Christine Lagarde.
"It's clear that so far that action has been insufficient to adequately address the massive contribution of the financial industry to the worsening climate crisis," said Ben Cushing, a campaign manager at the Sierra Club in Washington, an environmental pressure group. There must be "forceful action to rein in Wall Street's risky and toxic investments that threaten to turn the climate crisis into a financial crisis."
Michael Bloomberg, owner of Bloomberg LP, supports the NGFS through his Bloomberg Philanthropies organization.