Brexit Has Started for German Exporters as U.K. Trade Declines
(Bloomberg) -- German exporters have started to turn their back on the U.K.
The share of German shipments that go to Britain has shrunk to around 6 percent from close to 8 percent in 2015, and "the negative trend continues," Carsten Brzeski, chief economist at ING Germany, said on Monday after the latest trade report.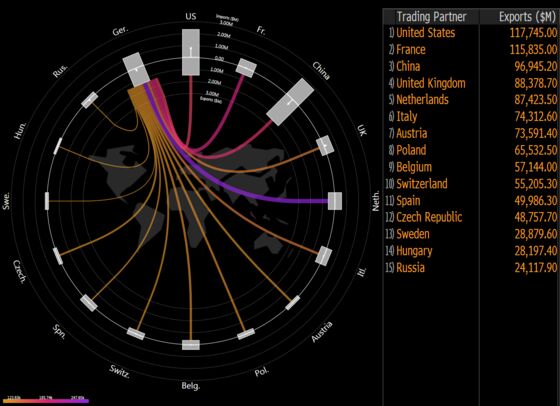 The numbers were released shortly before Europe's top court ruled the U.K. could unilaterally reverse the Brexit process. Britain is due to leave at the end of March, but the divorce deal negotiated by Prime Minister Theresa May risks defeat in parliament, which would plunge the country into political chaos.
According to Monday's report, German exports increased 0.7 percent in October, the most since May.
"Sluggish trade data over the summer months has cast doubt on the strength of the German export sector," Brzeski said. "Today's data brings some relief but also shows that there's still a long way to go before the traditional growth engine will be back at full strength."
Still, shielding itself from the U.K. is unlikely to solve one of Germany's bigger challenges. Its trade strength is being "undermined by too many problems in too many export partner countries," according to Brzeski, especially when two of its three biggest trading partners -- the U.S. and China -- continue to slap tariffs on each other.