Brazil Holds Key Rate at Record Low as Outlook Improves
(Bloomberg) -- Brazil kept its key rate at an all-time low amid a recent currency appreciation and signaled an interest rate hike may be less imminent than six weeks ago.
The bank's board, led by its President Ilan Goldfajn, held the benchmark Selic at 6.50 percent for the fifth straight meeting Wednesday. All but two of the 43 economists in a Bloomberg survey forecast no change, while the others expected a quarter-point increase.
In the statement accompanying the decision, the board signaled that the risk for higher inflation from the global economy and uncertainty over domestic economic reforms had diminished.
"While the central bank continues to indicate that the next move will be a rate hike, it looks less imminent than signaled during the previous meeting," said Isabela Guarino, an economist at XP Asset Management.
The real rose 9 percent in October in anticipation of the victory of President-elect Jair Bolsonaro, who advocates market-friendly policies. Renewed optimism that Brazil's deep-seated economic woes could be tackled also drove assets higher and outweighed concern over above-target inflation and global trade wars.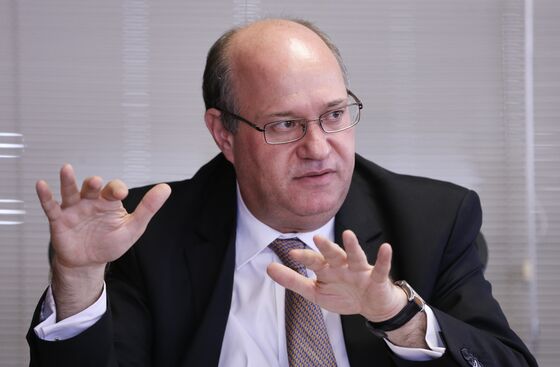 Bolsonaro's list of economic pledges include trimming the deficit, paying down debt and approving some aspect of pension reform this year, though he has yet to provide many details on how he would meet those goals. The former Army captain has been meeting his closest advisers this week as he prepares to form a transition government. For investors, he's the best shot at fixing an ailing economy shackled by mounting debt and weak growth.
Still, there are signs that borrowing cost increases may be on the horizon. Annual inflation in September surpassed the midpoint of the central bank's target for the first time in 18 months and market inflation forecasts for this year and next have crept up since the last monetary policy meeting.
While the economy still requires stimulative monetary policy, the central bank said in its statement, that stimulus "will begin to be removed gradually" if the outlook for inflation worsens.