Brazil's Economy Chief Vows to Drain the Swamp of Government Waste
(Bloomberg) -- Brazil's new economy minister on Wednesday outlined a sweeping overhaul of the country's state apparatus and business environment to unleash corporate potential and free future generations from debt.
In a speech at his swearing-in ceremony in Brasilia on Wednesday, Paulo Guedes said that the new government will prioritize slashing pension spending, selling state assets and simplifying a complex tax system.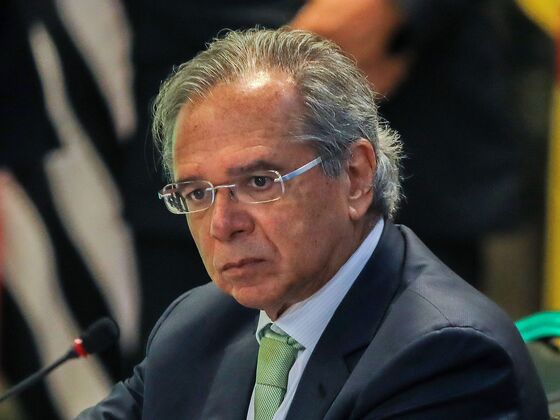 "Private-sector pirates, corrupt bureaucrats and creatures from the political swamp have conspired against the Brazilian people," he said. "Excessive spending has corrupted Brazil."
The speech comes amid renewed optimism that incoming President Jair Bolsonaro will be able to implement the pro-market measures he had promised. The benchmark stock exchange surged as much as 4.1 percent on Wednesday while the real led global gains among currencies on signs the government is broadening plans to privatize and could have more support in Congress than expected.
In the first concrete example of the new administration's commitment to slimmed-down government, Bolsonaro's Chief of Staff Onyx Lorenzoni said later on Wednesday that he would fire around 300 commissioned civil servants and that other ministries may follow suit. Following a screening process to rid partisan officials, some could be re-hired, he said.
Bolsonaro has tapped Guedes, a graduate of the University of Chicago, to manage economic policy in a country hamstrung by rising debt, a gaping fiscal deficit and slow growth. Bolsonaro won the October election by a wide margin as part of a popular backlash against crime, corruption and economic malaise.
In his comments on Wednesday, Guedes highlighted the urgency of the task ahead. "Our business class is chained down by interest rates, high taxes and labor costs," he said, adding that he believed the ideal tax burden would be around 20 percent of gross domestic product, rather than the current rate of 36 percent.