Fed Officials Play Down Risk That Higher Inflation Will Persist
Federal Reserve officials pushed back against the threat that a spike in price pressures will prove lasting as the U.S. economy reopens.
Governor Lael Brainard, Atlanta Fed President Raphael Bostic and St. Louis's James Bullard said they would not surprised to see bottlenecks and supply shortages push prices up in coming months as the pandemic recedes and pent-up customer demand is unleashed, but much of those price gains should prove temporary.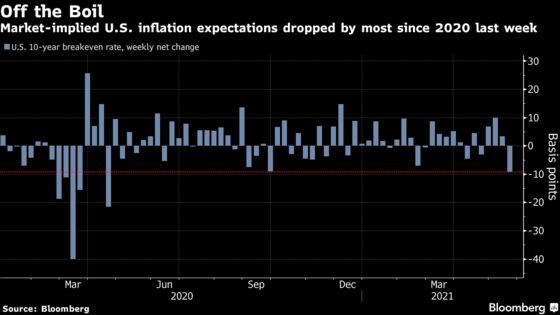 "A very important part of inflation dynamics is longer-term inflation expectations and those have been extremely well anchored, implying that if we saw some development pushing inflation up I wouldn't expect that to get embedded in the ongoing inflation rate," Brainard said.
"If we did see inflation that moves persistently and materially above our goals in a manner that also threatened to have some impact on those long-term inflation expectations, we have the tools and the experience to gently guide inflation back to target," she said.
U.S. central bankers adopted a new framework in August that called for inflation to average 2% over time, and said they would accept modest overshoots after periods of undershoots.
A 4.2% jump in the April consumer price index raised questions among some investors as to how long Fed officials can keep stimulative monetary policy in place. Interest rates are near zero and the Fed continues to buy $120 billion in Treasuries and mortgage-backed securities every month.
"We are going to see more inflation. That's not really a surprise," Bullard told Yahoo Finance in an interview later on Monday. "I think it's mostly temporary but that some of it will flow through to inflation expectations and that we will get inflation above 2% this year and into 2022."
Bostic, speaking at the same time in a different venue, had a similar message, listing base effects, supply-chain issues and pent-up demand from savings during the pandemic.
"There are reasons why we should be seeing higher price levels today. The question is how enduring is it going to be. Right now, I am not seeing it is going to be enduring," he told a virtual event hosted by the Weimer School of Advanced Studies in Real Estate and Land Economics.