Fed Officials See Bright Economic Outlook -- and a Need for Aid
The U.S. economy is on the road to recovery but still faces risks and it's premature to discuss reducing monetary policy support, according to a chorus of Federal Reserve officials.
"The outlook is bright, but risks remain, and we are far from our goals," Governor Lael Brainard told a virtual event Tuesday hosted by the Society for Advancing Business Editing and Writing. "It will be important to remain patiently focused on achieving the maximum-employment and inflation outcomes in our guidance."
Separate remarks from Cleveland Fed President Loretta Mester, San Francisco's Mary Daly, Philadelphia's Patrick Harker, Atlanta's Raphael Bostic and James Bullard of St. Louis voiced similar views. That common message pushes back against critics who say the Fed's near-zero interest rates and asset purchases of $120 billion a month are recklessly fanning financial market excess and future inflation.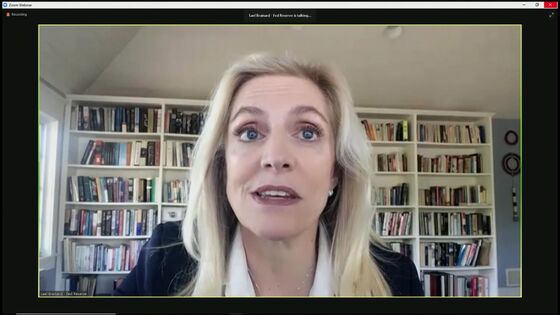 Though Dallas Fed chief Robert Kaplan has said that he'd like to start talking about scaling back bond buying sooner rather than later, most of his colleagues are not ready for that conversation.
"While the economic situation is improving, recovery is still a work in progress, and there's no reason to withdraw support yet," Harker said, adding that it was "premature" to talk about tapering until it's clear how the labor market has emerged from the pandemic.
Bullard made the same point: "It's too early to talk taper here," he told CNBC in an interview. "Even though you can sort of see the end of the tunnel. We're not there yet. We've got to push hard to get all the way to the end."
In their statement last month, officials said they would continue asset purchases at the current pace until they saw "substantial further progress" on employment and inflation. The Fed's benchmark interest rate was forecast to remain near zero through 2023, according to projections they released in March.
U.S. central bankers are trying to assess how the economy is proceeding toward their goals of maximum employment and sustainable 2% inflation, at a time when the post-pandemic boom has made it harder to gauge the underlying trends in U.S. growth.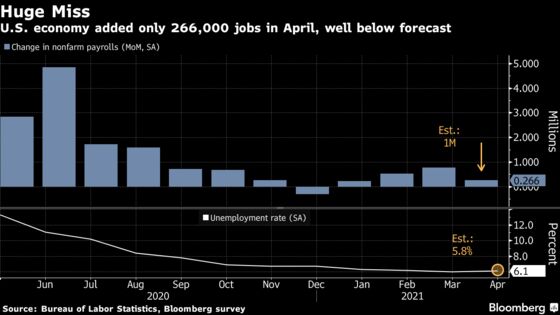 Despite claims of labor shortages by American businesses, non-farm payrolls rose by 266,000 jobs in April, dramatically short of the 1 million new jobs expected. Prices for commodities such as copper and lumber are booming, yet Fed officials have attributed these gains to bottlenecks as the economy reopens, saying they're not indicative of longer-run price trends.
Brainard said "there is greater-than-usual uncertainty about the economy's path," and that policy based on outcomes rather than a forecast will serve the Fed policy committee well. She said there are questions about how fast accumulated household savings are spent, and noted that bottlenecks on inputs such as semiconductors are limiting hiring and production in some industries such as autos. She also said impediments to work are still in place for some.
"With less than one in four individuals ages 18 to 64 fully vaccinated at the end of the survey period for the April jobs report, health and safety concerns remain important for in-person work and for people relying on public transport, and childcare remains a challenge for many parents," Brainard said.
The Fed governor said frictions in the market for both labor and goods and services should resolve with time, relieving concerns about a lasting rise in inflation.
"A persistent material increase in inflation would require not just that wages or prices increase for a period after reopening, but also a broad expectation that they will continue to increase at a persistently higher pace," she said. "A limited period of pandemic-related price increases is unlikely to durably change inflation dynamics."
She also said the risk on inflation was two-sided with a chance that the entrenched low inflation dynamics of recent decades reasserts itself. "Following the reopening, there will need to be strong underlying momentum to reach the outcomes in our forward guidance," she said.