Brainard Joins Clarida Saying Fed Should Review Yield Targeting
(Bloomberg) -- Go inside the global economy with Stephanie Flanders in her new podcast, Stephanomics. Subscribe via Pocket Cast or iTunes.
Federal Reserve Governor Lael Brainard wants to "hear more" about targeting the yield curve as the U.S. central bank undertakes a yearlong review of its monetary policy framework to see if it can improve its approach with interest rates already low.
Brainard referenced the strategy, which Fed Vice Chairman Richard Clarida previously mentioned in a Feb. 22 speech, during remarks Wednesday in Richmond, Virginia, to introduce a "Fed Listens" event that officials are holding around the country as they review a range of options to make policy work better.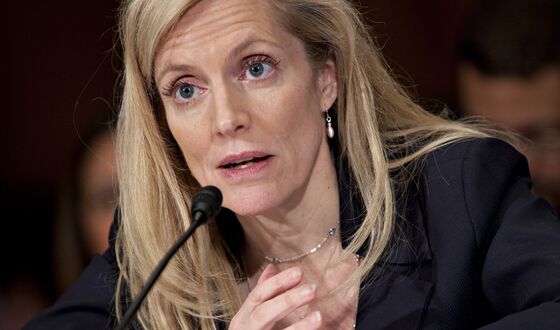 "Another idea I would like to hear more about involves targeting the yield on specific securities," Brainard said. "Once the short-term interest rates we traditionally target have hit zero, we might turn to targeting slightly longer-term interest rates -- initially one-year interest rates, for example, and if more stimulus is needed, perhaps moving out the curve to two-year rates."
Clarida in February discussed central bankers establishing a temporary ceiling for Treasury yields at longer maturities similar to the Bank of Japan, which has targeted 10-year yields since 2016. He said that while the Fed weighed this option during the crisis and found it "wanting," it would be included in the ongoing review.
U.S. central bankers are soliciting views on whether they should alter their approach to achieving their dual mandate for full employment and stable prices after years of failing to drive price gains durably above their 2 percent goal.
Other approaches being considered include average inflation targeting and other strategies to make up for inflation shortfalls and push away from the zero boundary on interest rates.
Brainard said the Fed could use its balance sheet to achieve the targeted interest rate. "Similar to make-up policies, such an approach could help communicate publicly how long the Federal Reserve is planning to keep rates low."
She said make-up policies sound "quite appealing on their face" but have not been tried in practice, and have also raised skepticism that central bankers would support above-target inflation for a lengthy period.
"Most, if not all, of the ideas have both advantages and disadvantages," she said more generally. "We may find that the preferred approach is modest enhancements to the tools that proved their worth during the crisis."