Bombings and Starvation: Focus Turns to Saudi's War in Yemen
Jamal Khashoggi's murder is refocusing international attention on Saudi Arabia's role in one of the world's worst humanitarian disasters: Yemen's civil war.
U.S. Secretary of State Michael Pompeo and defense chief James Mattis yesterday set a 30-day deadline for the Saudi-led coalition and the Iranian-backed Houthi rebels to meet for talks in Sweden to end the violence. Their statements are the strongest yet by U.S. officials against the war since the U.S.-backed Saudi air bombing campaign began four years ago.
The brutal killing of Khashoggi — an insider-turned government critic — at a Saudi consulate and the kingdom's shifting explanations have drawn attention to other policies of Saudi Crown Prince Mohammed Bin Salman too.
The 33-year-old has led an unprecedented political and economic embargo against neighboring Qatar and engaged in diplomatic confrontations with countries such as Germany and Canada.
Many are skeptical of Washington's ability to force Yemen's Houthis into an agreement, but so far it's the best hope for what was already the Arab world's poorest country.
As many as 10,000 civilians have been killed and millions forced to flee their homes since 2015. Aid agencies are warning worse is to come: 13 million people are at imminent risk of starvation.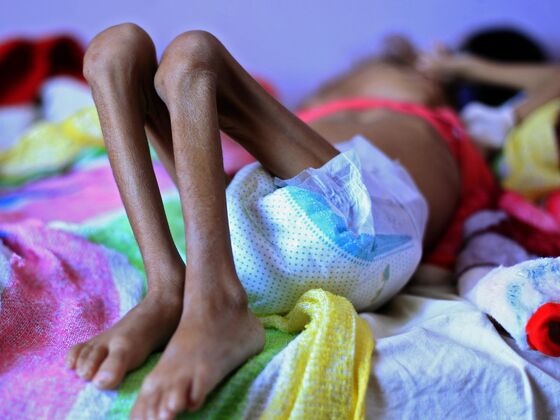 Not likely | President Donald Trump's assertion that he can unilaterally end birthright U.S. citizenship is likely to meet stiff legal resistance. The Supreme Court said 120 years ago that, with few exceptions, the Constitution automatically grants citizenship to children born in the U.S. even if their parents aren't citizens. Although a few experts say Congress could pass a law to change that rule, it's a far cry from the president's claim.
Hedging their bets | For the first time in a decade, the securities and investment industries are spending more on Democrats than Republicans ahead of the Nov. 6 midterm elections. Bankers are also giving to Democrats, who are gunning for a U.S. House majority, a sign that Wall Street is seeking Washington allies to temper the impact of progressives who are poised to hit the industry with subpoenas and tougher oversight.
Read more about the upcoming vote:
Angela Merkel's legacy | The German chancellor's favored successor to head her ruling party is running into stiff competition from Friedrich Merz, a socially conservative BlackRock executive who could pull it from her centrist path to the right. If he triumphs over Annegret Kramp-Karrenbauer, known in German media as "mini-Merkel," it would make the last three years of her chancellorship uncomfortable, assuming she manages to serve them.
Tweaking China | Weeks after Trump accused China of interfering in U.S. domestic politics, American diplomats are airing criticisms about sensitive issues on the Communist Party's home turf. The U.S. Embassy in Beijing has in recent days posted Chinese translations of critical statements by Vice President Mike Pence and Pompeo on human rights and other issues on WeChat, a social network with more than 1 billion users.
Reality check | Political power is a slippery thing — it can get away from you with one wrong move. Our latest survey of the political health of global leaders shows that Saudi Crown Prince Mohammed is likely to survive, but Emmanuel Macron's outlook has been hurt by the slump in his approval rating in France. We've analyzed public opinion, economic performance and the idiosyncrasies of domestic politics to gauge how long 17 world leaders might be able to stay in power.
And finally... Meera Devi is a toilet evangelist, part of a grassroots movement of 450,000 volunteers working across India. In 2007, she took out a loan to pay for a squat latrine, the first in her village that's just across the river from the Taj Mahal. As many as 100 million Indians are without a toilet — and that adds up to a huge cost for national development, with the World Bank estimating the country loses about 6.4 percent of its gross domestic product, or $166 billion annually, because of poor sanitation.