BOJ May Step In to Cope With Virus's Economic Impact, Says Kuroda
(Bloomberg) -- Bank of Japan Governor Haruhiko Kuroda signaled growing concern over coronavirus, now saying the bank won't hesitate to take action to cope with the virus's economic impact if it becomes necessary.
Kuroda's remarks in Japan's parliament Tuesday contrasted with comments last month when he said it was too early to assume the latest viral outbreak would pose as big a threat as the 2003 SARS contagion.
With a rising death toll, thousands ill and much of China's economy locked down, Kuroda sounded a more anxious tone. He said China's size and importance in global supply chains now make any risks to its economy an issue for other economies including Japan's.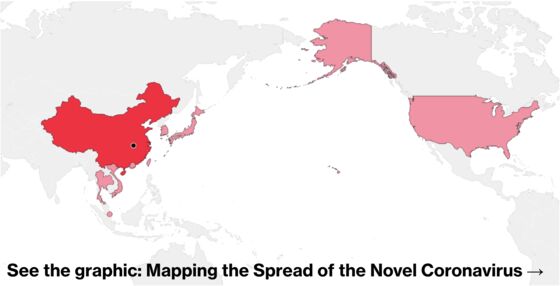 Kuroda's heightened concern comes as private sector economists ratchet up forecasts for the virus's disruptive potential. Bloomberg economist Yuki Masujima says Japan's economy could take a 0.5 percentage point hit from the virus in a worst-case-scenario, compared with a 0.1 point estimate just a week ago.